Natilla made with cane sugar. All you need is a handful of ingredients to make this traditional Colombian custard during the holidays!
So, here we are again making another version of natilla. Why? Mainly because I wanted to share with you a more traditional way to make it, by using cane sugar or panela. Another reason is because many of you have reached out to me to let me know that your milk turns into a curdle mess every time you use cane sugar. But if you follow my recipe step by step, you won't have this issue anymore!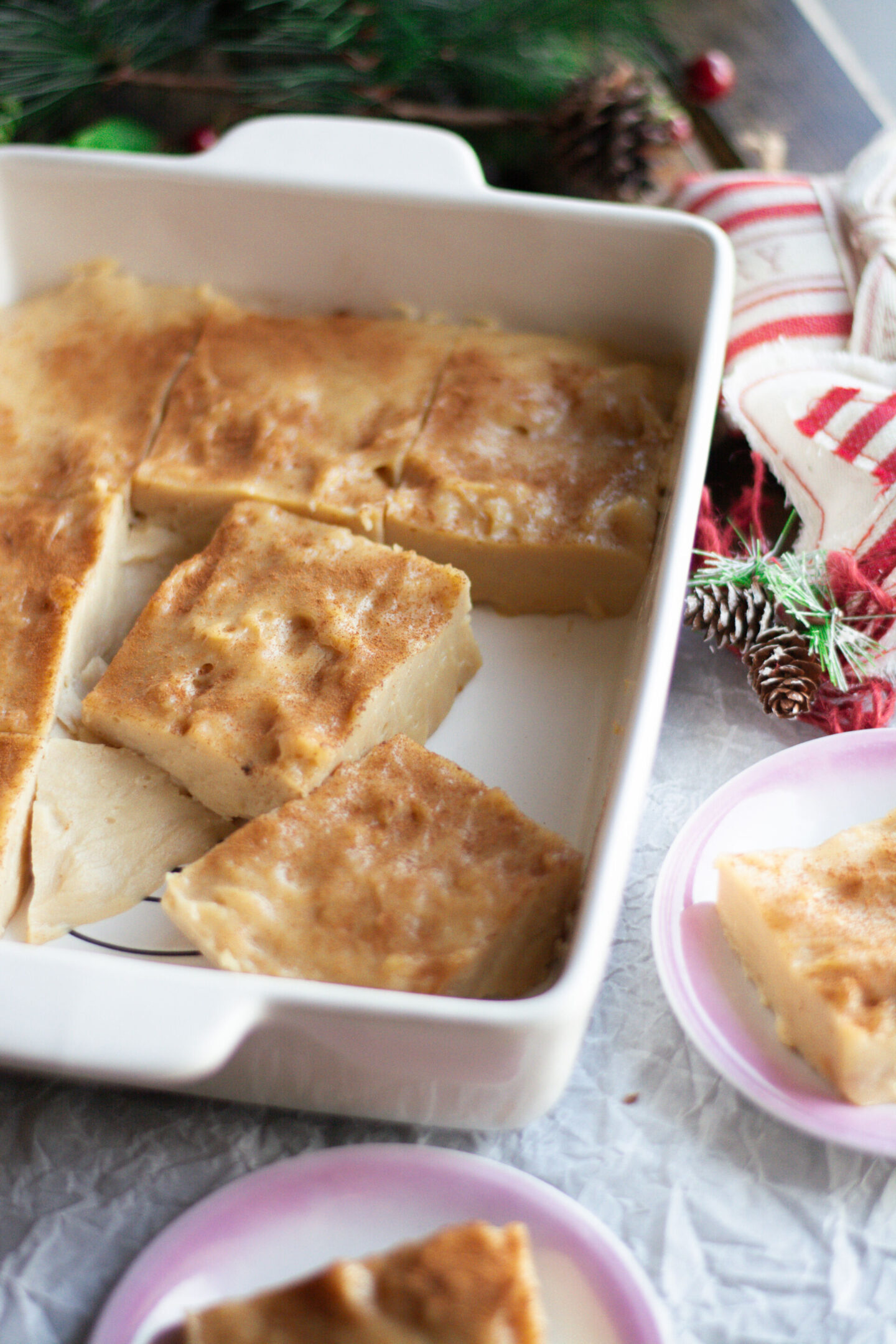 Using panela is a more traditional way to make natilla and way better, especially now when people prefer to buy those pre-made mixes at the grocery store where all you have to do is add milk to make it. To be honest with you, I have tried those pre-made mixes (all kinds of different brands) and I personally believe that they are just awful. The taste is bland, the instructions are usually not written clearly and on top of that, they're way too expensive.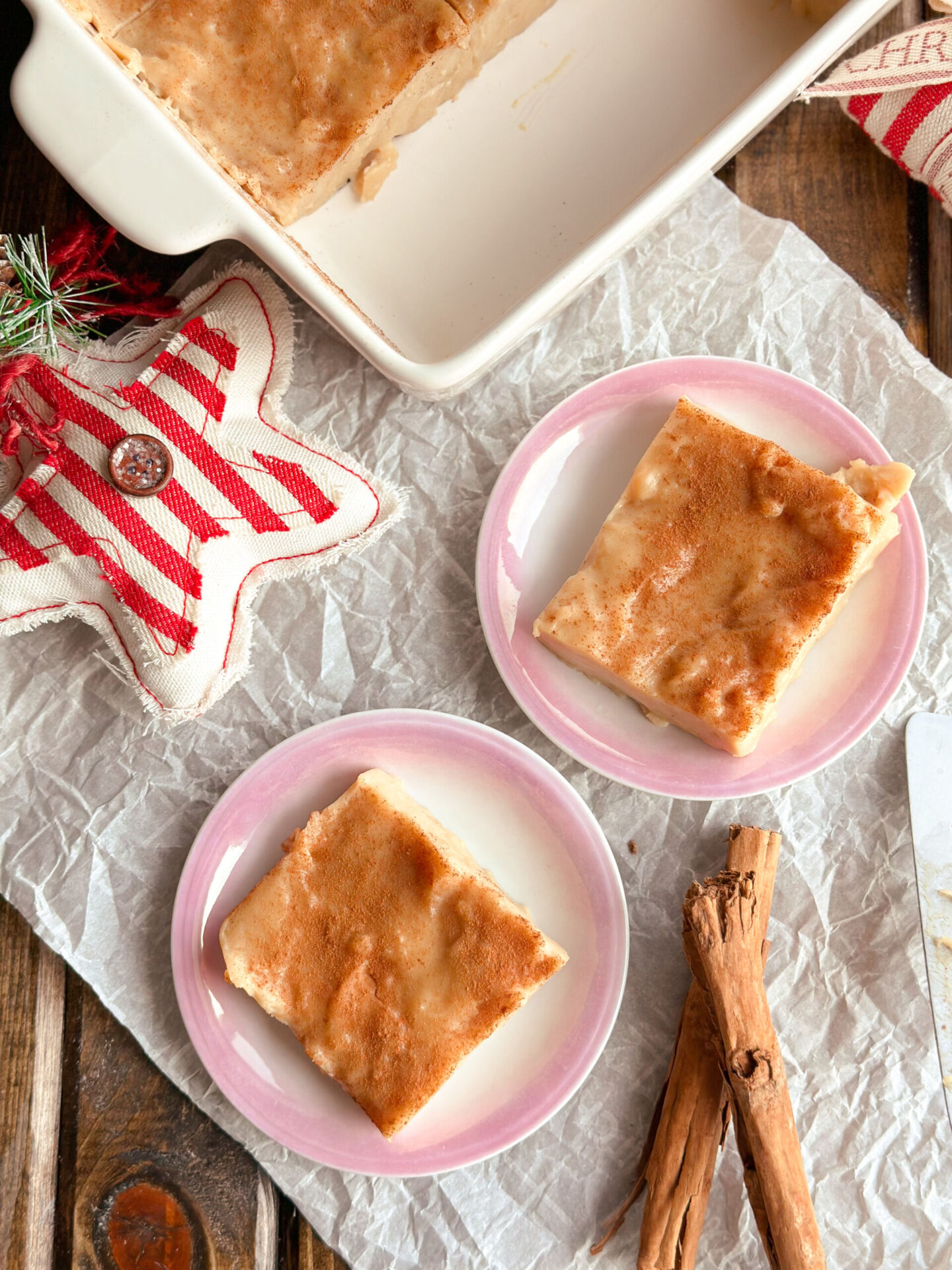 I prefer to use make it from scratch at home because all you need is a handful of ingredients and it ALWAYS comes out delicious! If you want to try other versions you can check out this natilla recipe with brown sugar or one of my all time favorites, natilla made with arequipe (dulce de leche).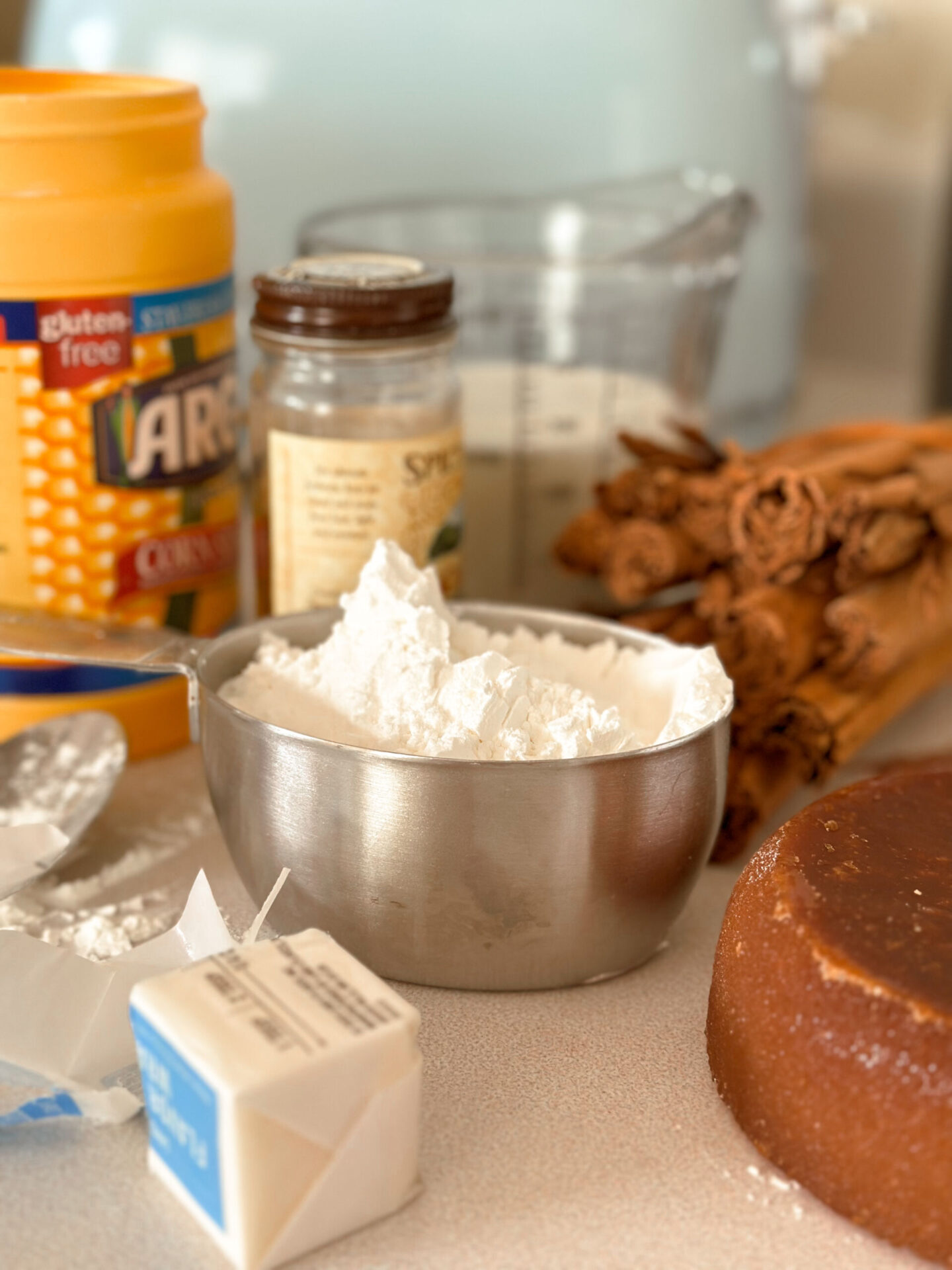 THE INGREDIENTS YOU WILL NEED:
Cornstarch: This is the key ingredient that will give us that custard, jiggly texture.
Milk: Again, as with previous recipes, I highly recommend you use whole milk to get the best flavor.
Cane sugar: You can find it at most Latino grocery stores here in the US. The best version will be the one we call "panela", (in my opinion) because it is not as sour as the Mexican "piloncillo". But either one will work for this recipe.
Cinnamon: I prefer to use 3-4 whole sticks of cinnamon which I then remove before serving. You can also use ground cinnamon if that is all you have on hand.
Cloves: This ingredient is completely optional, however, I always use it to make this version of natilla. It enhances the flavor and it's the way my grandmother always made it. You can use whole cloves, but it can be kind of tricky to take them out before serving, which is the reason I always use ground cloves.
Butter: The reason is simple, it enhances the flavor and it gives it a nice glossy look.
Ground cinnamon: We use it to sprinkle the top of the natilla to add more cinnamon flavor and to make it look nice and pretty.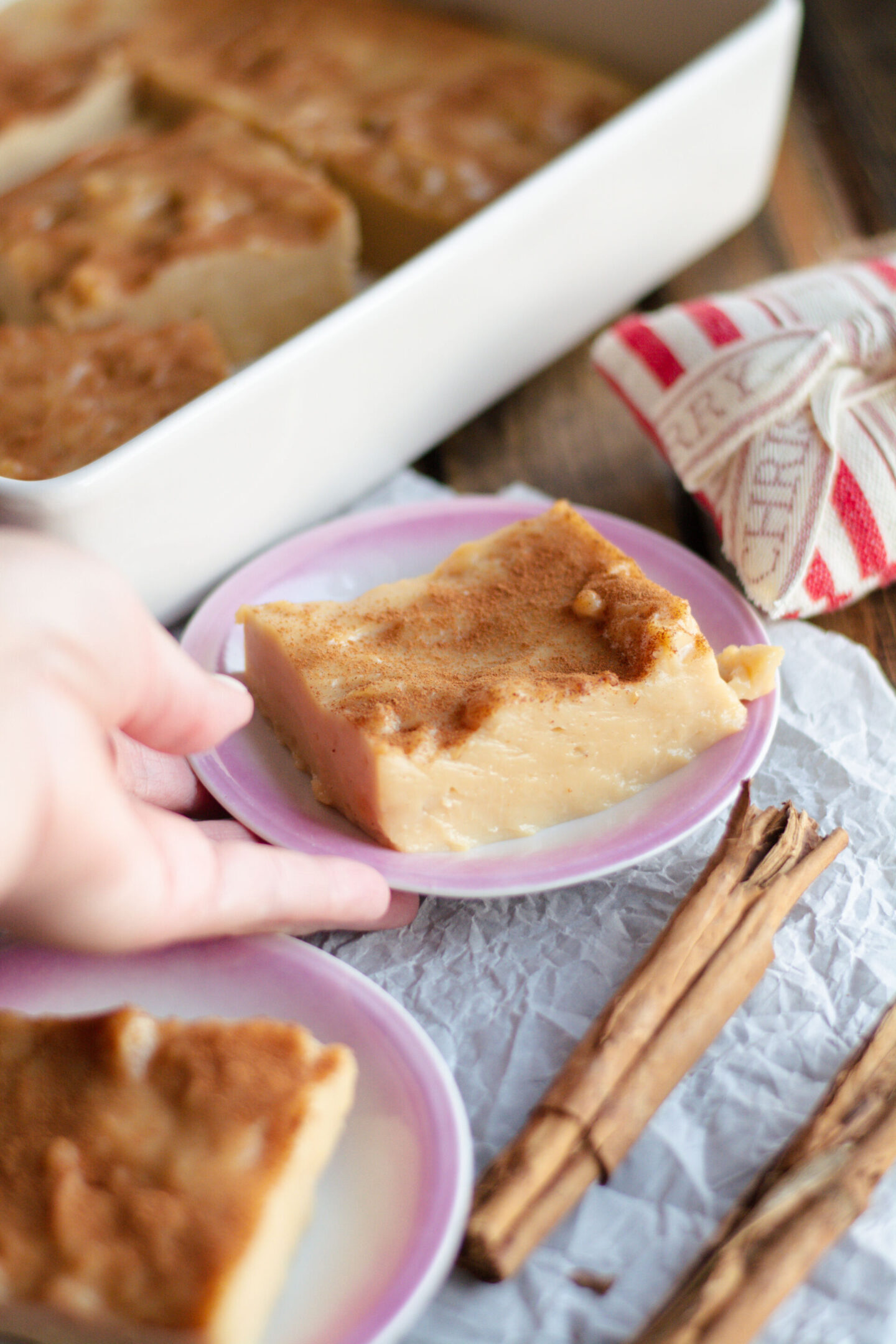 THE PROCESS:
Dissolve the cornstarch with part of the milk that we will be using for this recipe. This will help avoid any lumps in the natilla.
Bring the milk, cane sugar, cinnamon sticks and cloves to a boil over high heat. It is very important to add the cane sugar with the milk from the very beginning. If you add it to milk that is already boiling, the acidity of the cane sugar will curdle the milk right away.
Once the milk is boiling you can carefully remove the cinnamon sticks and the cloves if you're using whole. (See? This is why it's best to use ground cloves instead).
Now you're going to lower the heat to medium low and stir the milk until the heat activates the cornstarch and you end up with a rich and thick natilla. At this point we will add the butter and stir some more until it dissolves. Here you can also add shredded coconut and/or raisins.
Immediately pour the natilla into a baking dish, large bowl, or individual serving dishes.
Dust the top with ground cinnamon and let it cool completely before serving.
And that's it! You now have made a fantastic, sweet and delicious Colombian natilla.
Happy holidays! And as always… ¡Buen provecho!
Ingredients
4½ cups (1.1 liter) whole milk (Divided)
225g (½ lb) cane sugar, cut into small pieces. (I use a sharp knife to grate it)
1 cup (120g) cornstarch
3-4 whole cinnamon sticks or 1½ tsp ground cinnamon
1 pinch ground cloves (You can also use 3-4 whole cloves)
2 Tbsp (28g) butter
Ground cinnamon
¾ cup (45g) shredded coconut (Optional)
Raisins (Optional)
Instructions
Dissolve the cornstarch with about 1 cup (236 ml) of the milk. Set aside.
Pour the rest of the milk into a large pot, add the cane sugar, cinnamon sticks and cloves. Bring to a boil on high heat.
Once it is boiling, reduce the heat to medium low and let it simmer for about 5 minutes so the milk absorbs all of the cinnamon flavor.
Carefully remove the cinnamon sticks and cloves, if using whole.
Add the cornstarch and milk you dissolved earlier and start stirring until it thickens and you can see the bottom of the pot. This can take about 15-20 minutes.
Add the butter and stir really well until it dissolves completely. At this point you can also add the coconut and/or raisins, if you're using them.
Pour the natilla into a large baking dish, serving bowl or individual bowls.
Sprinkle the top with ground cinnamon to taste and let it cool completely before serving.
Notes
You can refrigerate the natilla for up to 5-7 days.
https://sweetysalado.com/en/2022/12/natilla-made-with-cane-sugar.html