Since I started this blog more than six years ago every now and then I check which recipes have been and still are the ones that people view the most, and about two years ago I noticed that there are two that are very popular among my readers which are the recipes for making fast food sauces (this is the first version and this is the second). The truth is that the popularity of both recipes took me completely by surprise because I wasn't really expecting it, but when I started to figure out why, I understood why they get so many views.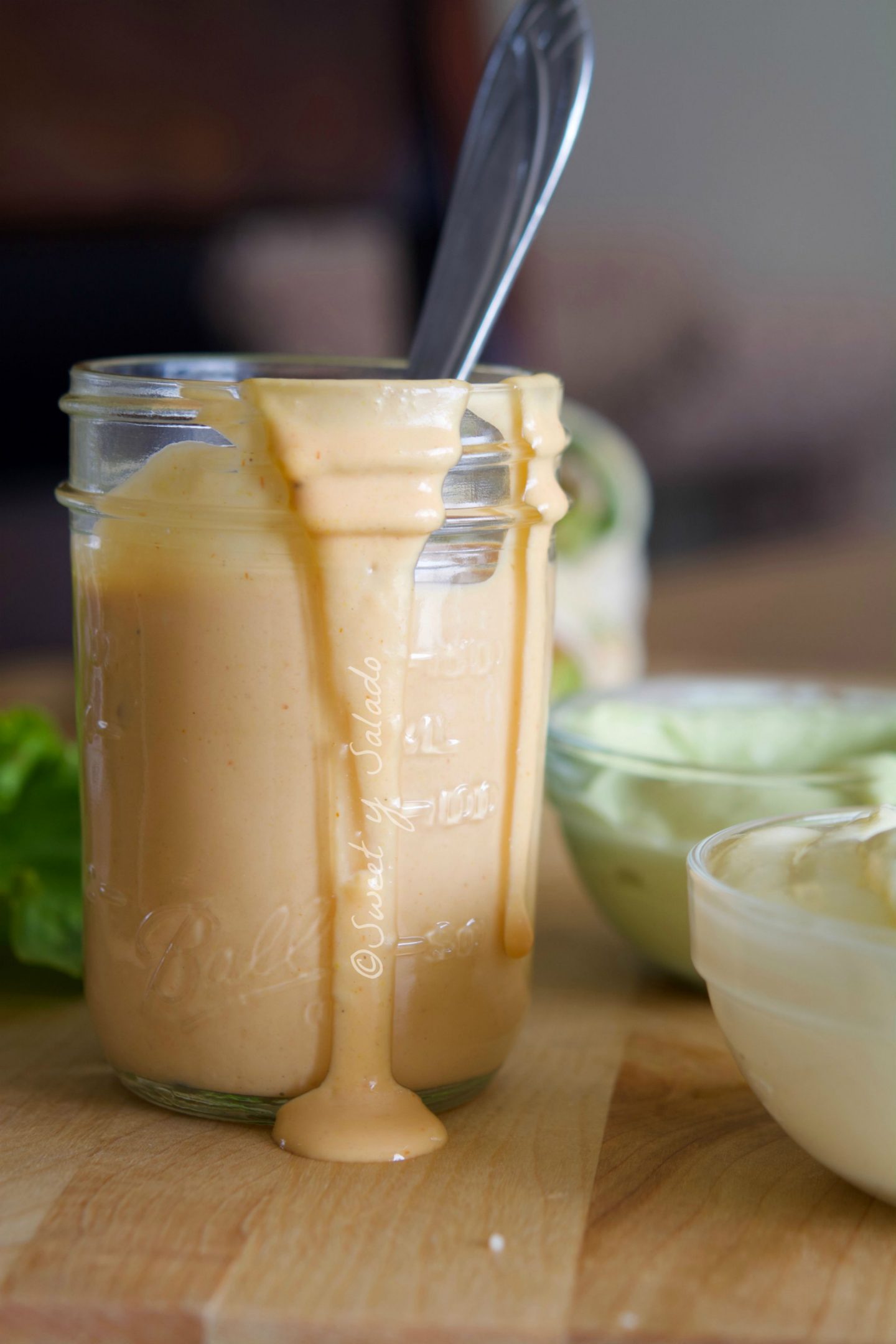 At first I thought it could be because there were many people who wanted to experiment a bit with the flavor of the sauces for making hot dogs and burgers. And yes, that's one of the reasons why they get so much attention. But it turns out that there is a much more obvious reason and that is that there are many other people who use it in their own fast food restaurants or people who want to start their own fast food business. Some have contacted me to tell me that the sauces have given them great results and they also ask for more ideas for making other types of sauces. Others also contact me to let me know that thanks to these sauces they have been able to have great success at their restaurants, which is something that makes me extremely happy and fills my heart with joy.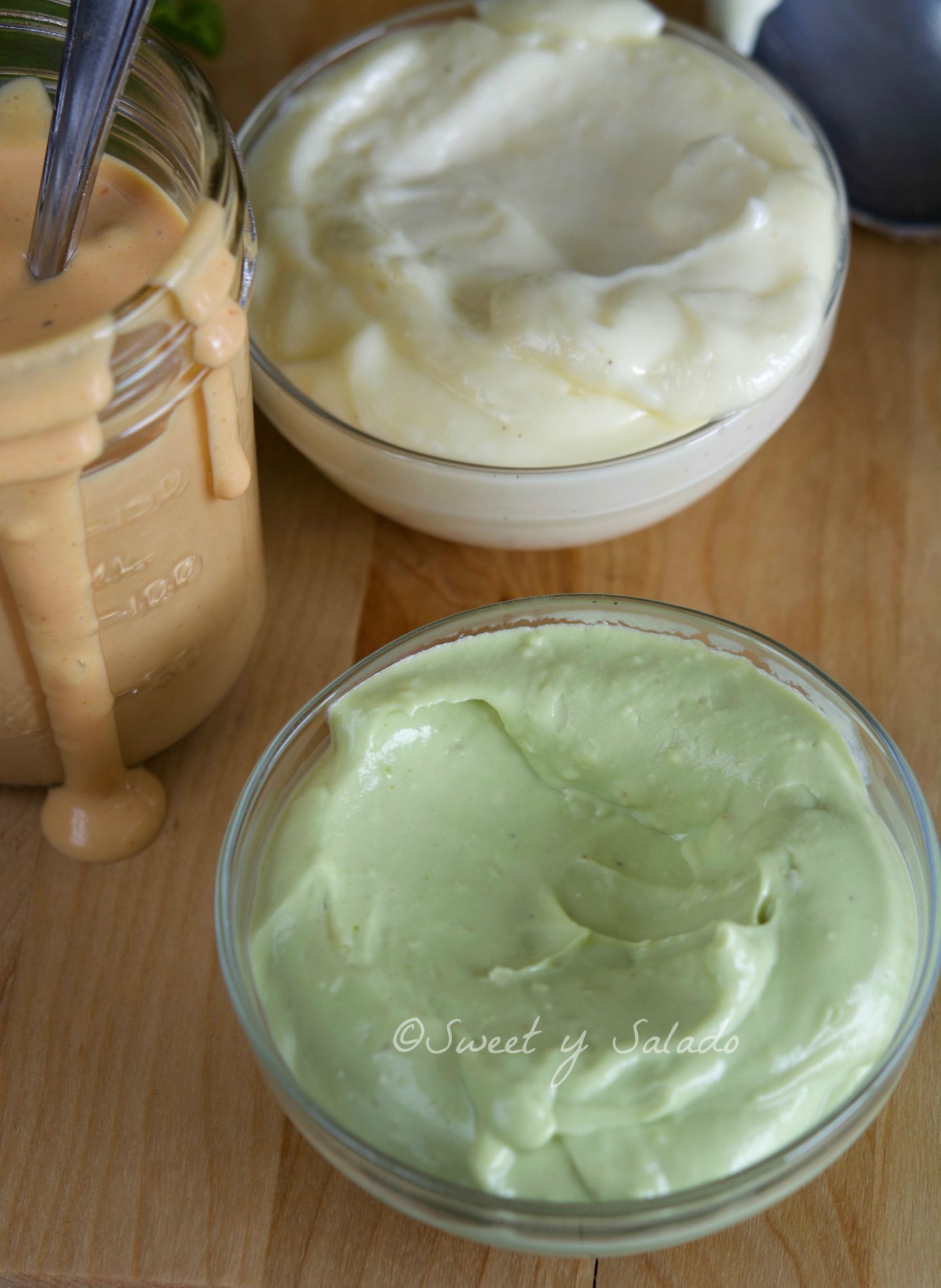 Making these sauces could not be easier to do, especially for me because even as a little girl I have loved making all kinds of concoctions in the kitchen by mixing tomato sauces, dressings, juices, all kinds of weird things to see what they taste like together. Many times they turn out disgusting but with time I have learned which type of ingredients can be mixed together to make a simple sandwich turn out spectacular.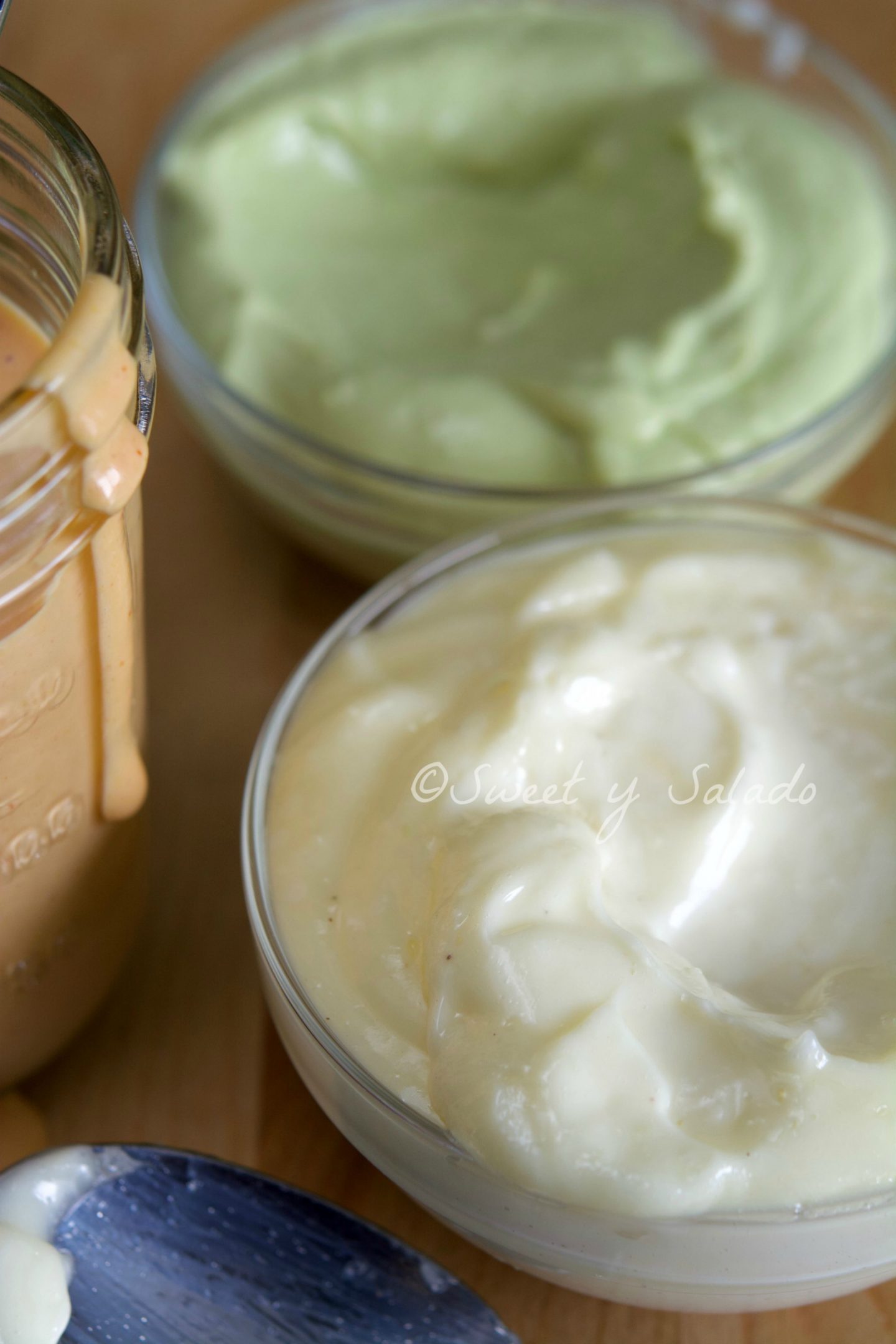 The sauces I am sharing today are super simple to make, just like the other versions. I highly recommend the third one because it's one of the most popular ones to serve with burgers since it's so similar to a sauce that is used by many well known restaurants. Tell me if you make it and let me know what you think about it.
¡Buen provecho!
Ingredients
Garlic sauce

1 large egg
1 cup (240 ml or 8 oz) oil (I prefer to use a neutral flavor oil like vegetable or canola)
3-4 garlic cloves
2 tbsp lemon juice or white vinegar
Salt and pepper to taste
Avocado sauce

2 avocados
1 cup (240 ml or 8 oz) sour cream or plain yogurt
2 garlic cloves
Juice of a lime
Salt and pepper to taste
Hamburger sauce

½ cup (120 ml or 4 oz) mayonanise
¼ cup (60 ml or 2 oz) ketchup
2 tbsp mustard
2 tsp sweet relish
¼ tsp white vinegar
¼ tsp onion powder
¼ tsp garlic powder
½ tsp white granulated sugar
Salt and pepper to taste
Instructions
For the garlic sauce:

In a food processor or blender blend the egg, garlic cloves with a small amount of the oil until the garlic is well blended.
While the food processor or blender is still on, slowly add the rest of the oil until it thickens.
Add the lemon juice, salt and pepper and blend once again to incorporate.
For the avocado sauce:

In a food processor or blender blend the avocados, sour cream or yogurt, garlic and lime juice.
Season with salt and pepper to taste.
For the hamburger sauce:

Mix all the ingredients in a medium bowl until they are well incorporated.
Notes
You can store all three sauces in the fridge for up to 1-2 weeks. Store them preferably in tight seal bottles or containers.
https://sweetysalado.com/en/2019/02/fast-food-sauces-version-3.html