Living outside of Colombia does not mean that you can't enjoy your favorite food, like beans, which are so special to so many Colombians. At home my mother was always very creative when it came to making Colombian food even if it meant using non traditional ingredients. That's why it's so easy for me to get the same or similar results using what I have on hand here in the US, because I learned all of this from her.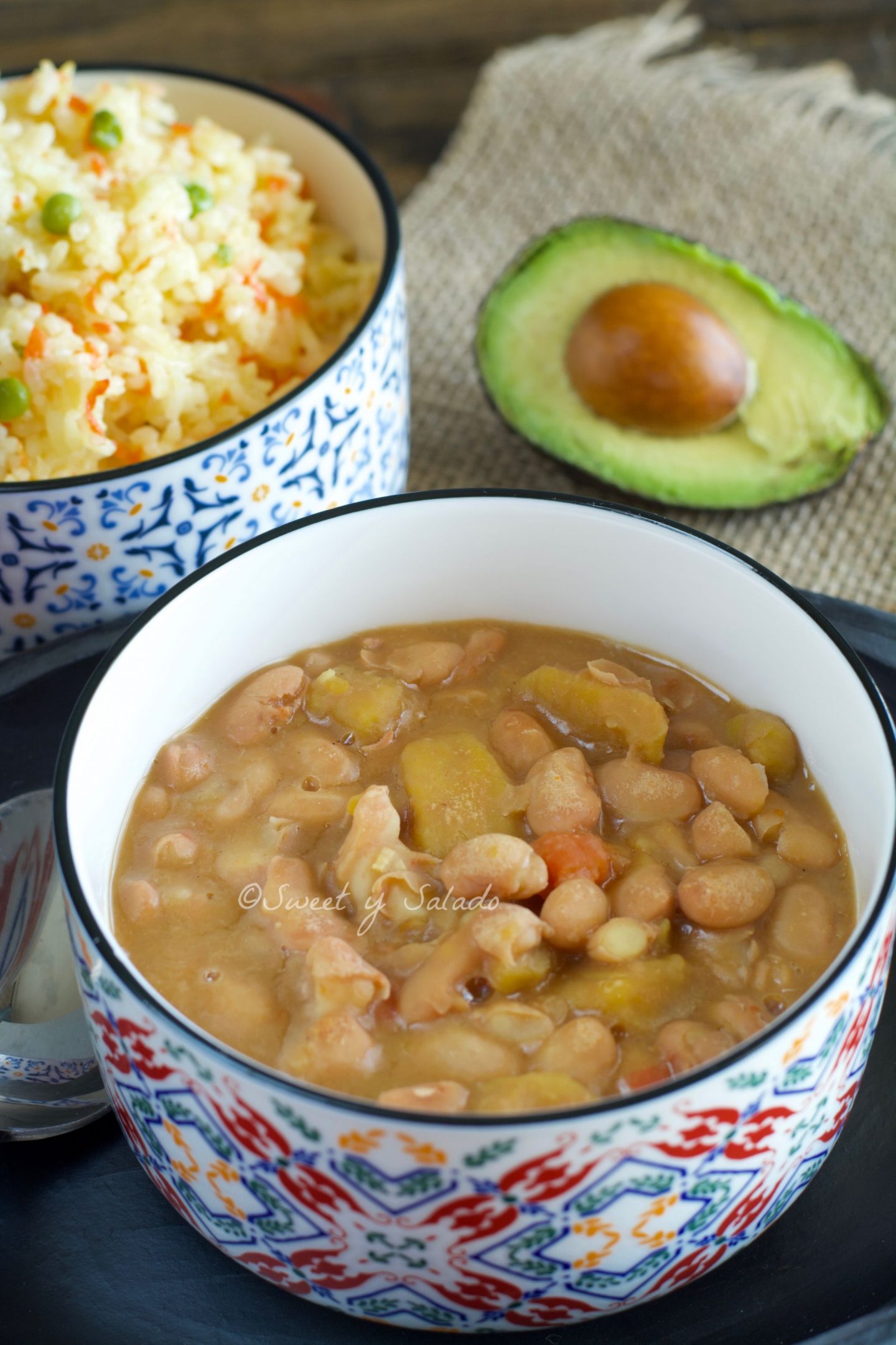 In Colombia they use "cargamanto" beans, or green beans, if you live in Antioquia, to make traditional Colombian beans. In the first version that I posted to make this recipe I indicated that you can find them as "cranberry" beans here in the US. They are a bit smaller and not as meaty as the ones you find in Colombia but they work well for this recipe. That does not mean that they are the only type of beans that you can use. In today's recipe I will show you how you can make it by using pinto beans, which are one of the most common beans in this country, as well as red beans.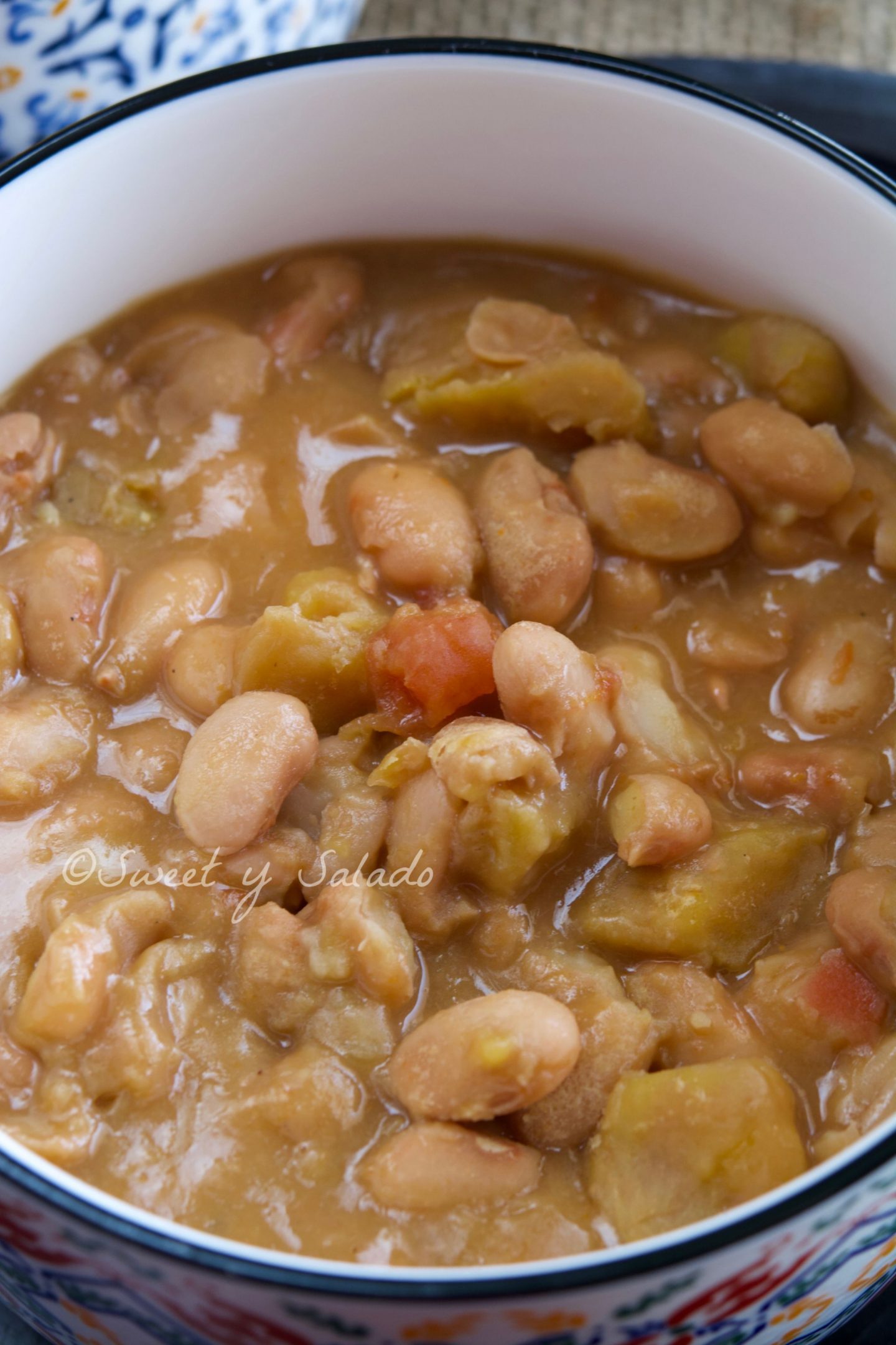 In this version I am doing two things differently from the first one I posted six years ago. First, I am not using any kind of meat, even though some times they're made with ham hocks, pork meat or pork belly. And secondly, I will be making a separate hogao or guiso (seasoning) to add it to the pot once the beans are cooked instead of using the aliños I used in the first version. And why make these changes to get the same result? Simply, as I have been saying in other blog entries, to give you more options on how to make these traditional recipes. There is not just one way of making them and that's why you can also add your own personal touch to make them all yours.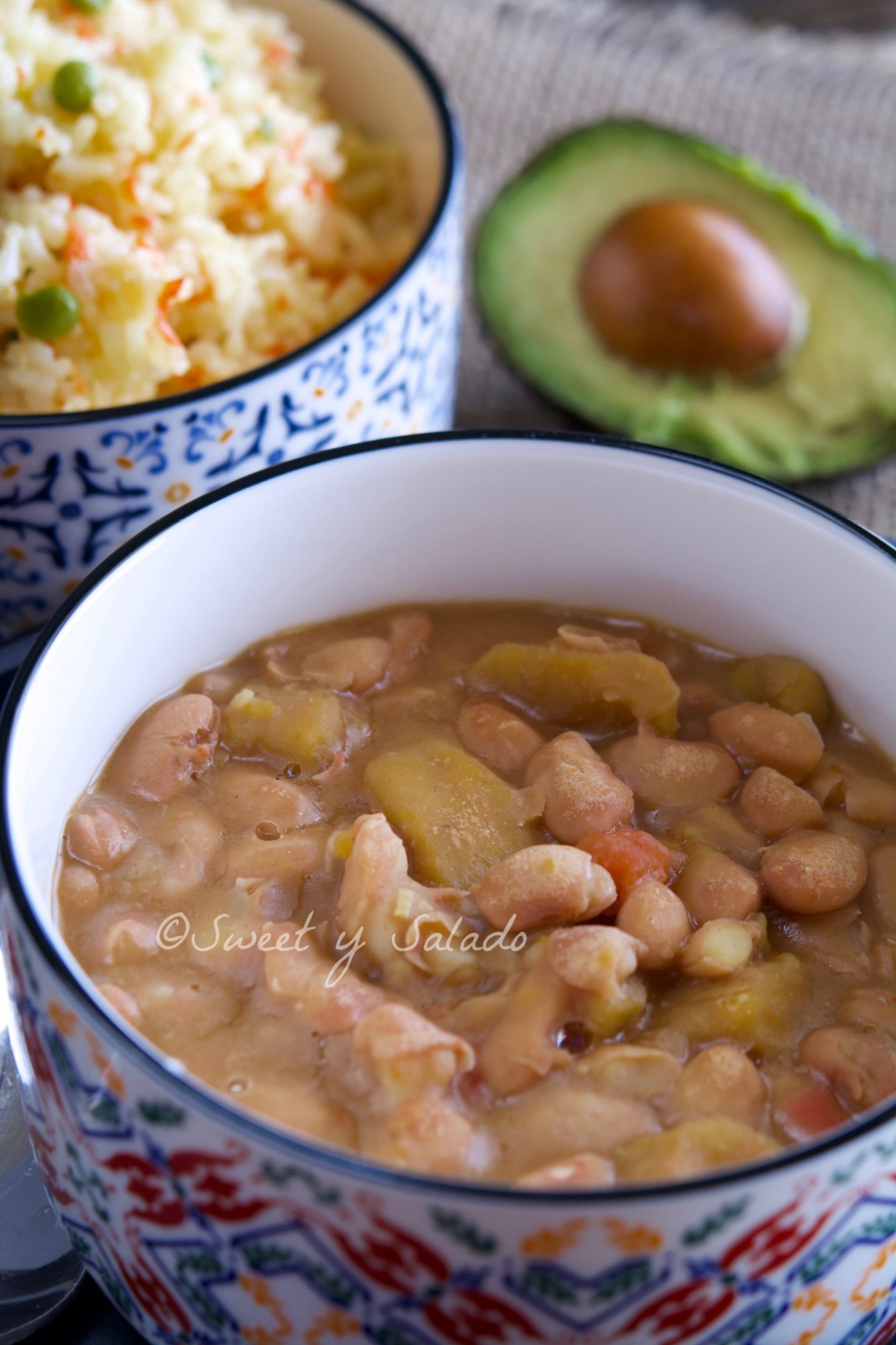 Another question I get quite often is if the soaking water can be reused for cooking them. It all depends on taste and tolerance of each person since beans are just like lactose, some people can't digest the water that was used for soaking them and others are just fine with it. In our case, we have never had any issues at home, but if I see that the water is a bit too murky then I prefer to use fresh water to cook them. It's all up to you.
¡Buen provecho!
Ingredients
1 lb pinto, red or cargamanto beans
Water (enough for soaking)
1 tbsp oil
2-2.5 liters (8-10 cups) water (for cooking)
½ large carrot or 1 whole medium carrot
1 green plantain, roughly chopped into small chunks
Salt and pepper to taste
Hogao (Seasoning)

1-2 tbsp oil (I use olive)
½ white or yellow onion, chopped
1-2 garlic cloves, finely chopped
2 Roma tomatoes, chopped
½ tsp ground cumin
1 tsp food coloring (Sazón Goya, Triguisar o homemade)
Salt and pepper to taste
¼ cup (4 oz) water (optional)
Instructions
Rinse the beans well with water and place them in a large bowl. Cover them them with plenty of water and let them soak overnight.
The next day add the 1 tbsp of oil to a pressure cooker (this is to prevent foam from forming during cooking) and then add the rinsed beans along with the 2-2.5 liters of water, the carrot and the green plantain. Cover the pressure cooker, bring to pressure over high heat, then lower the heat to medium low or low and cook for about 25 minutes. If you're using a regular pot, bring to a boil over high heat, reduce the heat to medium low or low and cook for about 45-50 minutes.
In the meantime, heat the oil in a large pan over medium heat. Add the chopped onion and cook for about 3 minutes or until it's translucent Then add the garlic and cook for another minute. Now add the chopped tomatoes and cook for about 5 minutes or until they're soft. Season with the cumin, color, salt and pepper. You can add the ¼ cup of water if you want. Set this hogao aside.
When the beans are cooked, let all the pressure out of the pressure cooker before uncovering it. Remove the carrot and place it in a blender with about 1 cup of cooked beans and liquid. Blend well and then add this mixture to the beans with the hogao. Season with salt and pepper to taste before serving. If the beans are not thick enough, you can cook them for another 15-20 minutes over low heat or until they thicken.
https://sweetysalado.com/en/2019/05/colombian-beans-v2.html