Shrimp Boil – A classic Cajun recipe tossed in a garlic butter sauce that is out of this world delicious. It is super easy to make and it's a perfect meal to enjoy with family and friends.
This recipe has been a family favorite for years that I have to make several times each summer. It only takes about 30 minutes to make and the best part is that it is tossed in a delicious garlic sauce that you can tweak a little depending on how spicy you really want it.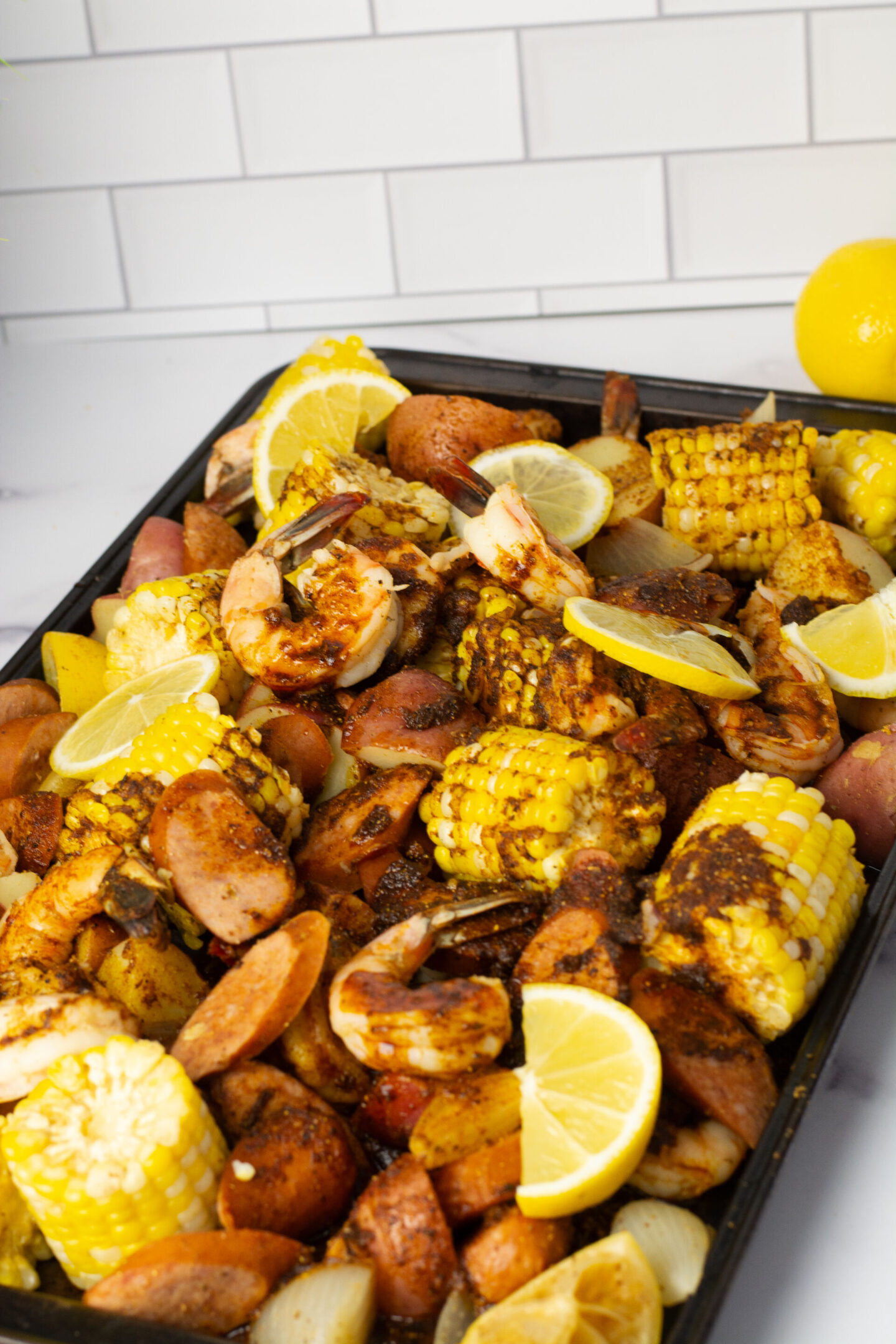 Another great thing about making this southern classic is that you can add or substitute any ingredient that you want. You can add crab, lobster and any sized shrimp. You can also make Old Bay Seasoning from scratch or add any of your favorite spices and it will still be amazing.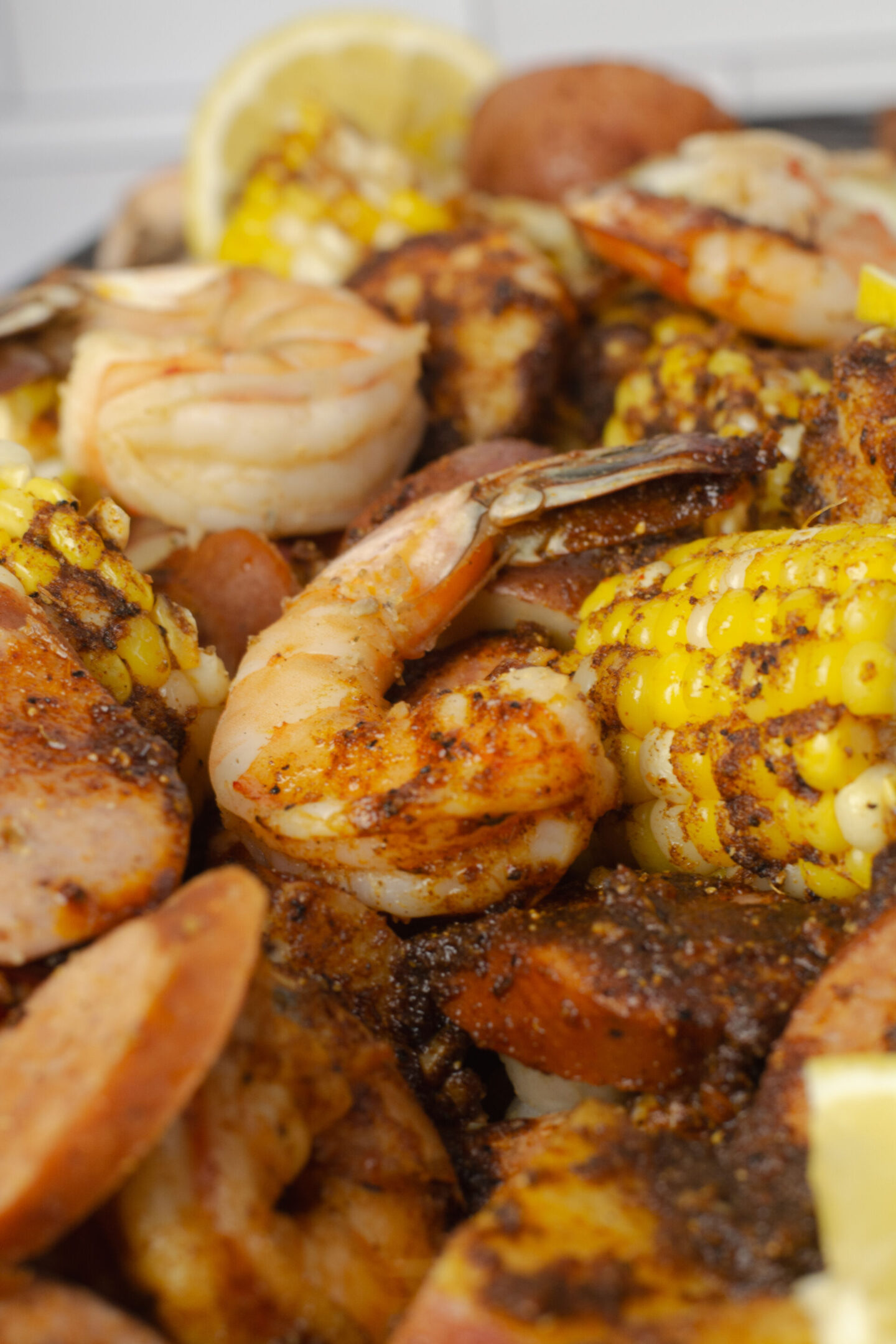 Shrimp boil ingredients:
Water: You can use hot water to help it reach a boiling point faster. Adding beer also adds a nice flavor.
Lemons: It adds a touch of citrus to the broth. If all you have are limes, they will work too.
Onion: I love to use yellow onions but you can also use white or red.
Garlic: Use as much garlic as you want, some people use a whole head of garlic for the broth.
Old Bay Seasoning: A classic ingredient. I love to use the garlic and herb flavor but any other variation can be used. You could also make your own.
Salt: Add it to taste while keeping in mind that Old Bay Seasoning comes with a bit of salt.
Potatoes: Red potatoes work perfectly for this recipe. Use petite potatoes but if you have larger potatoes you can cut them into big chunks.
Corn: Using fresh corn is best but when not in season you can also use frozen.
Sausage: Use any smoked flavor sausage. Andouille or kielbasa are perfect for this recipe.
Shrimp: We prefer to use jumbo shrimp that has been deveined and peeled but you can make it with the shell on. Just make sure it has been deveined.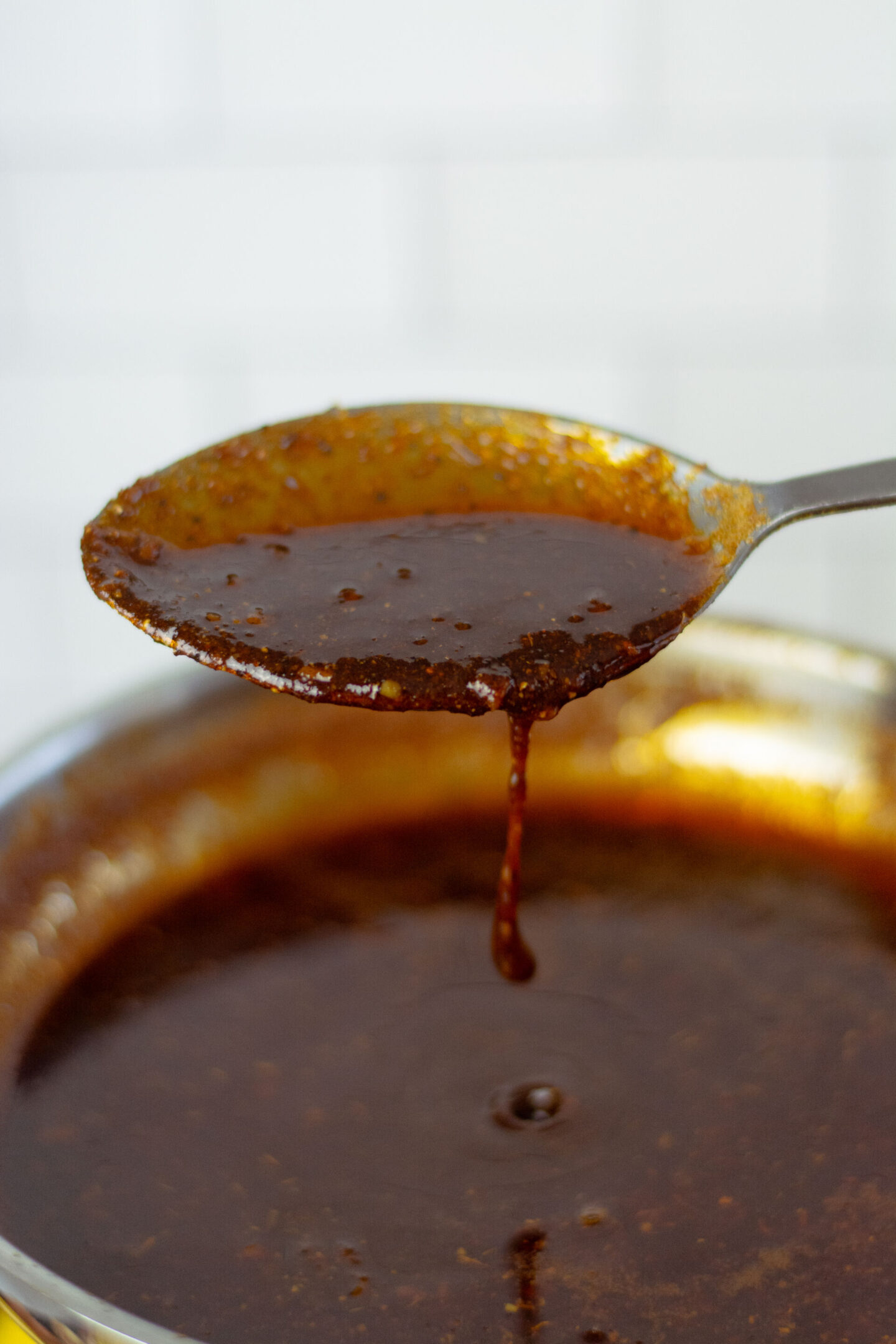 Cajun Garlic Butter Sauce:
Butter: I use unsalted.
Garlic: Use as much garlic as you want. The more, the better!
Paprika: Adds a beautiful color and some sweetness to the sauce.
Old Bay Seasoning: Again, you can make it at home if you don't have it on hand.
Cajun Seasoning: This brings up the flavor up several notches. It makes it a bit spicy.
Cayenne pepper: Makes it even more spicy but you can always skip it.
Lemon pepper: It adds a bit of citrus flavor but feel free to use fresh lemon juice to taste.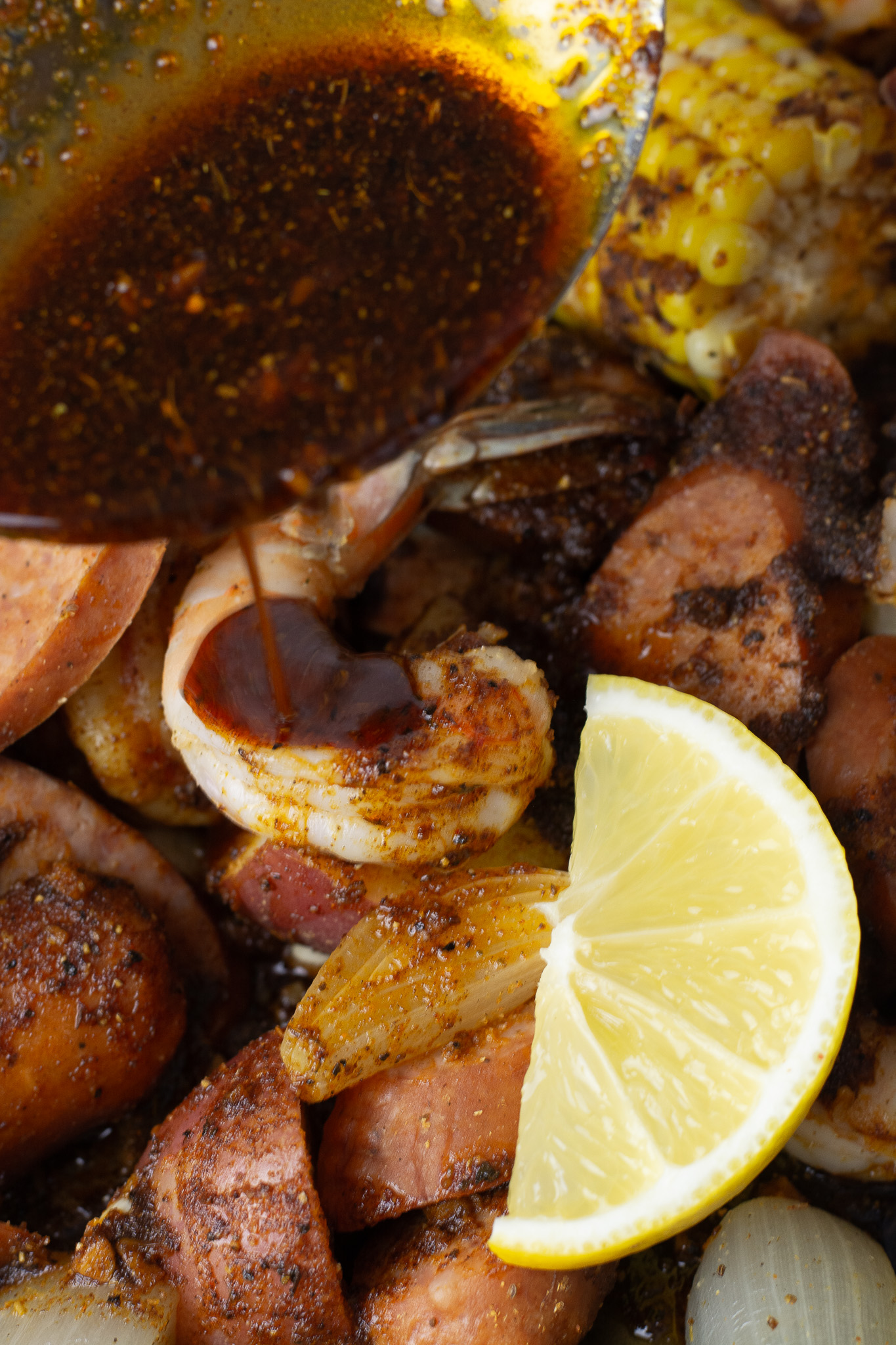 Making it:
Boil the water with the lemon, onion, garlic and seasonings. Squeeze in the lemons to add more flavor to the broth.
Cook the potatoes until they are barely tender.
Add the corn and sausage and cook them for a few more minutes.
Briefly cook the shrimp until it turns pink. Don't overcook it!
Drain the broth and spread all ingredients over a large baking pan or serving dish. Some times we use newspapers over our dining table to make it a bit more fun.
Melt butter over medium heat.
Simmer the garlic in the butter for a few minutes to get the most flavor.
Add all your spices at once and simmer for a few more minutes.
Pour the cajun garlic butter over everything and toss it to cover it well.
Easy, quick and delicious! Also, don't feel like you have to use all of the ingredients listed, this will taste just as fantastic if you use any substitutes or your own blend of spices.
Want more shrimp recipes? Here's a few ideas:
¡Buen Provecho!
Ingredients
16 cups (1 quart) water
2 lemons, halved
1 large onion, quartered
4 cloves garlic, whole
½ cup (4 oz or 113 g) Old Bay Seasoning
Salt to taste
1½ - 2 lbs petite red potatoes whole or medium sized cut into fourths
4 ears corn, cut into 4 pieces
1 lb smoked sausage (andouille or kielbasa) cut into pieces
1½-2 lbs jumbo shrimp, deveined, peeled if preferred
Lemon wedges for serving
Sauce

1 cup (226 g) butter
8 cloves garlic, finely chopped
2 tbsp paprika
1½ tbsp Old Bay Seasoning
1½ tbsp Cajun seasoning
1½ cayenne pepper
1½ lemon pepper
Instructions
Fill a large pot with water. Squeeze in the juice of the lemons and then add them in the pot along with the onion, garlic cloves, Old Bay Seasoning and salt. Bring to a boil over medium-high heat.
Add the potatoes and cook for 10-12 minutes.
Add the pieces of corn and the sausage and cook for 5-7 minutes.
Add shrimp and cook for 2-3 minutes or until it turns pink and opaque.
Drain the mixture and spread over a large baking sheet. You can reserve some of the broth to add it to the sauce if you want.
To make the sauce

Melt butter in a medium sized pan over medium heat.
Add the chopped garlic and simmer for about 2-3 minutes.
Stir in the seasonings and let it simmer for another 2-3 minutes. If it want it more runny, you can add some of the reserved broth.
Pour over the shrimp boil and serve with lemon wedges.
Notes
You can leave out the cajun and/or cayenne pepper if you want to make it less spicy.
https://sweetysalado.com/en/2023/08/shrimp-boil.html