One of the things I really enjoy making at home with my family is homemade pizza. Every time we get together to make pizza we laugh, talk and enjoy eating something that we all made from scratch, including the dough, which by the way you can check out the recipe by clicking here, and the pizza sauce.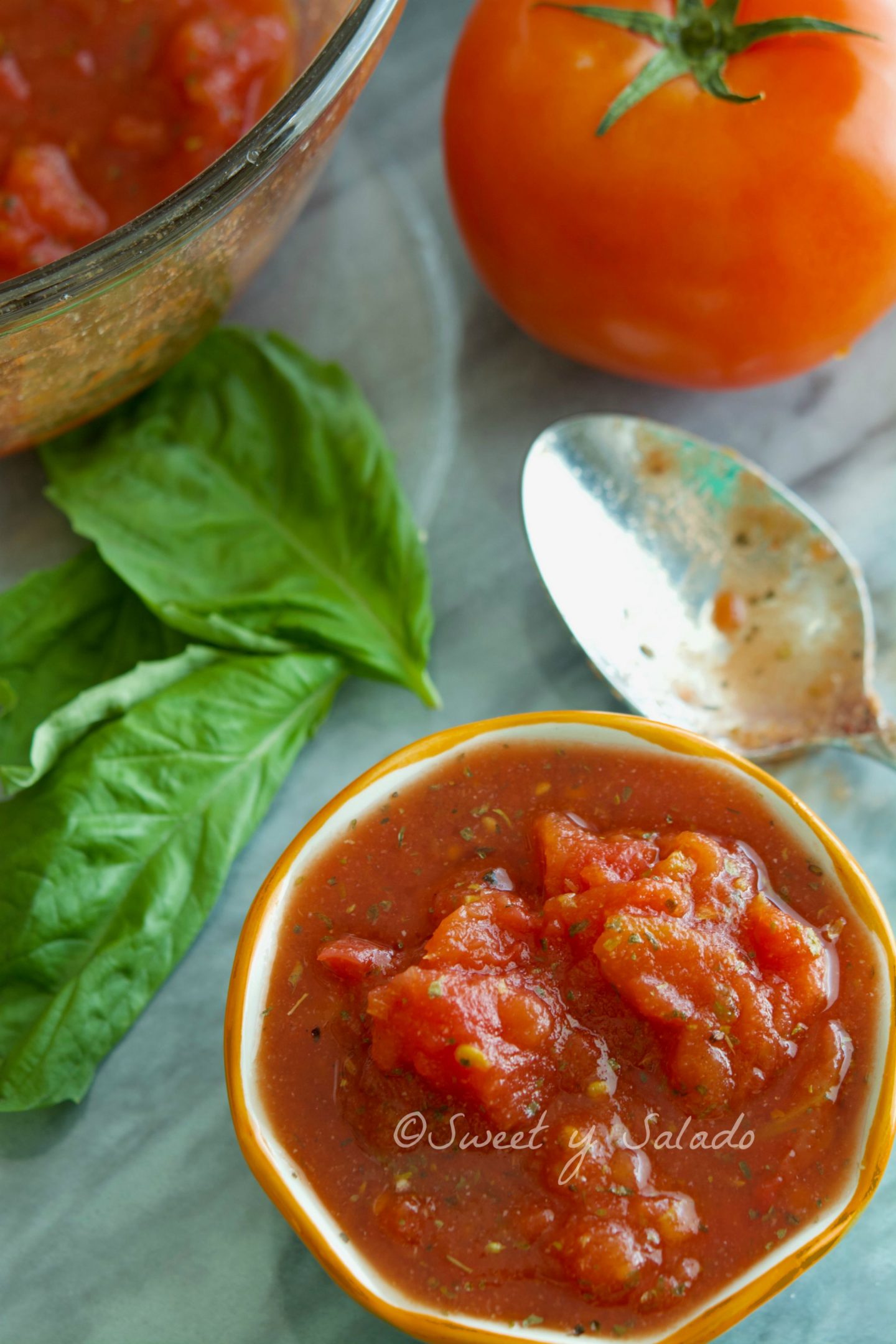 Years ago I posted this recipe to make pizza sauce which is delicious. And today I am going to show you how to make another type of pizza sauce that needs to cooking at all. It's a lot faster to make and it comes out amazing, especially if you season it really well. To make it we'll be using canned tomatoes and that way we'll get a more rustic texture.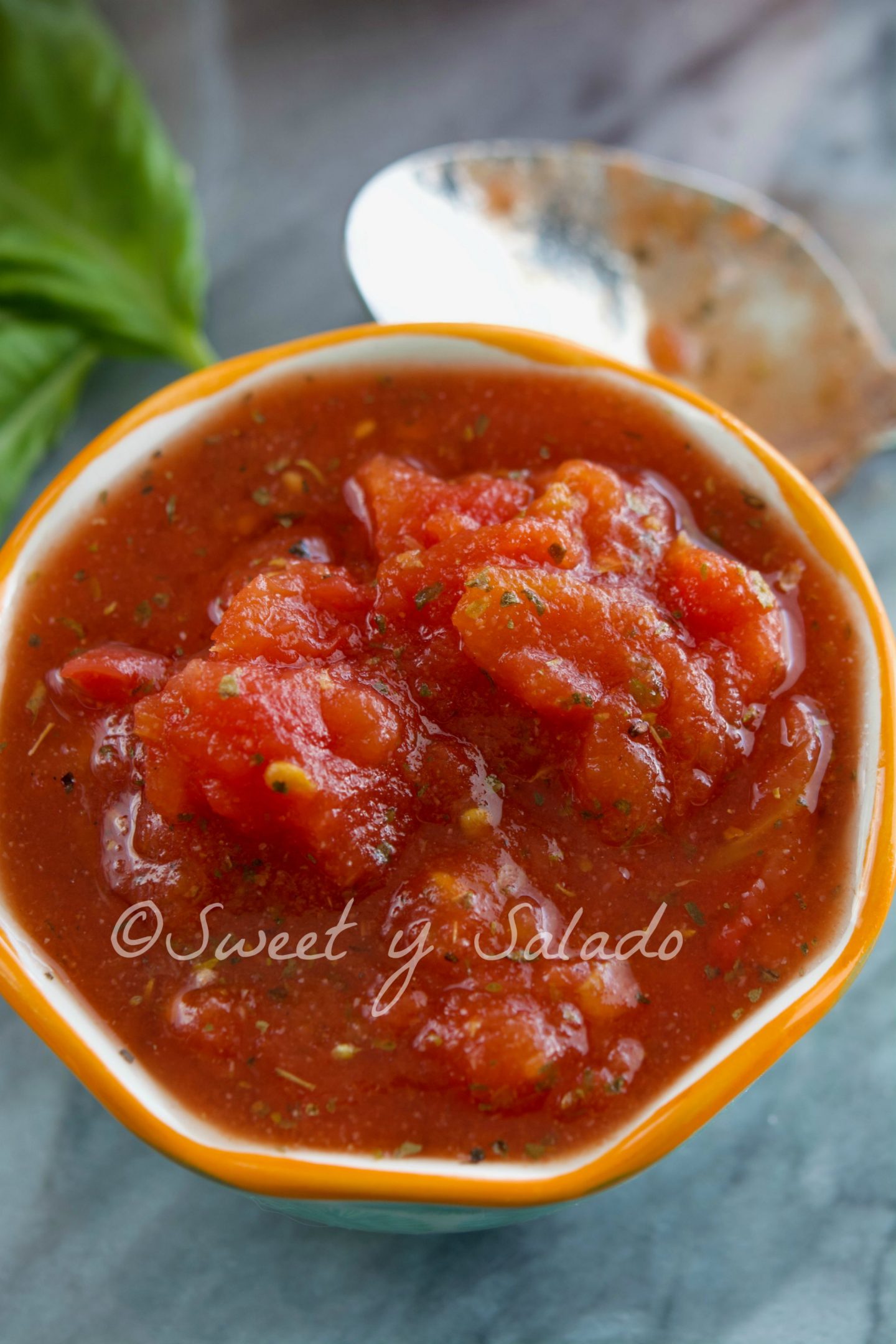 One of the reasons we use canned tomatoes is because it's practically tradition to use them here in the US since Italian immigrants who came over last century used to make it that way back in the day. And not only that, it's also a lot faster than having to cook tomatoes just to make such a simple pizza sauce.
¡Buen provecho!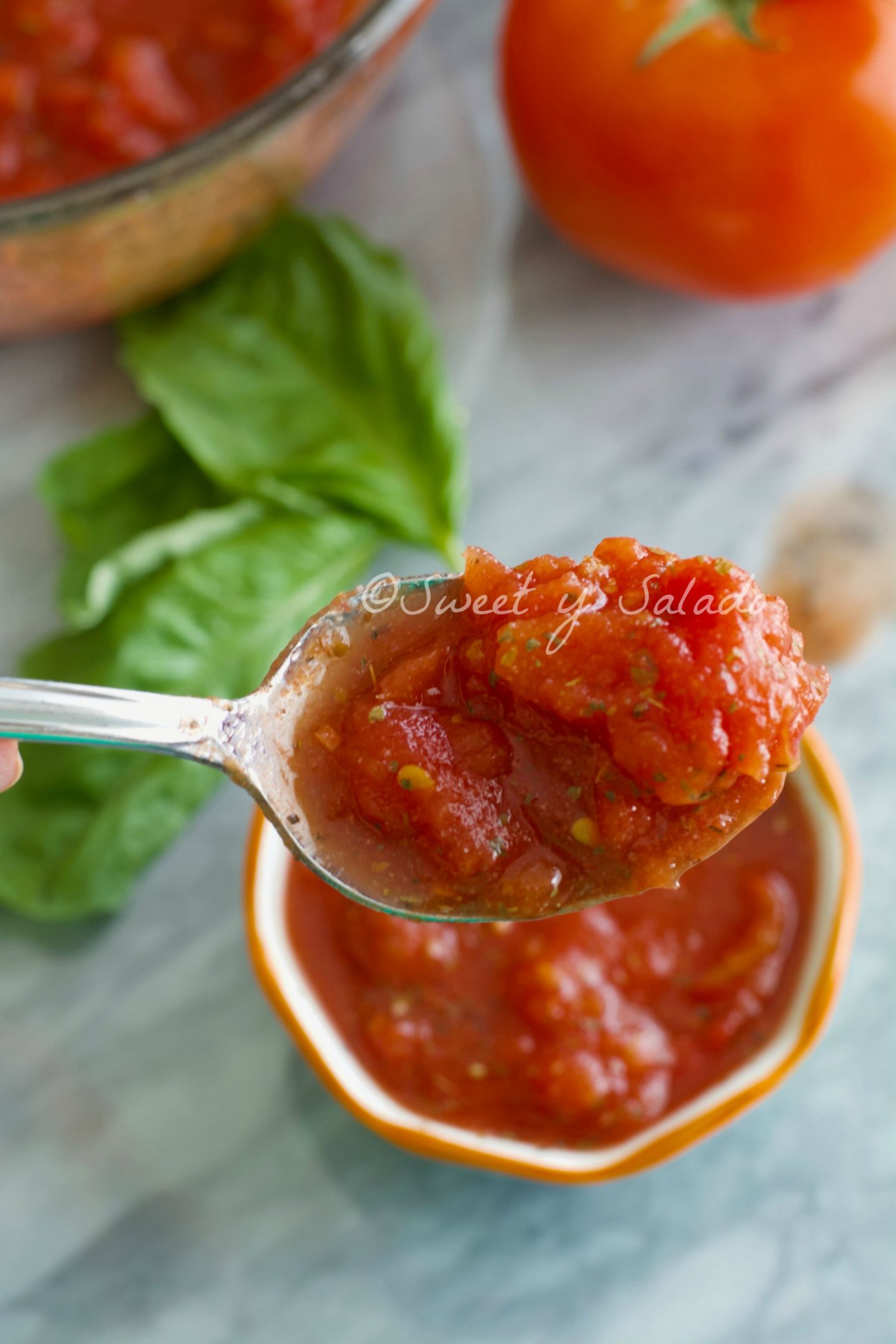 Ingredients
1 (14.5 oz or 411 g) can of whole tomatoes
½ tsp onion powder
½ tsp garlic powder
½ tsp dry oregano
½ tsp dry basil
¼ tsp sugar
Salt and pepper to taste
Instructions
Pour the tomatoes with the sauce into a medium bowl and crush them with your hands until you get the texture that you want. You can also use a can of crushed tomatoes.
Season with the onion powder, garlic powder, oregano, basil, sugar and salt and pepper.
Notes
This sauce can last between 1-2 weeks in the fridge if you keep it in an airtight container and up to 3 months in the freezer if your store it in a resealable bag.
https://sweetysalado.com/en/2019/03/no-cook-pizza-sauce.html