I'm one of those people who could eat rice all day long and not get tired of it. I love it plain, with different colors, different textures, different flavors and with different ingredients, like the recipe we'll be making today with peas and carrots. My mom has been making this recipe for a very long time, with carrots only, mainly because it was the easiest and simplest way to sneak in a few vegetables to those people in our family who can't stand them. I find it funny because you don't need to use a lot of carrots to make this recipe (only about one) but she feels great knowing that she tricked them all.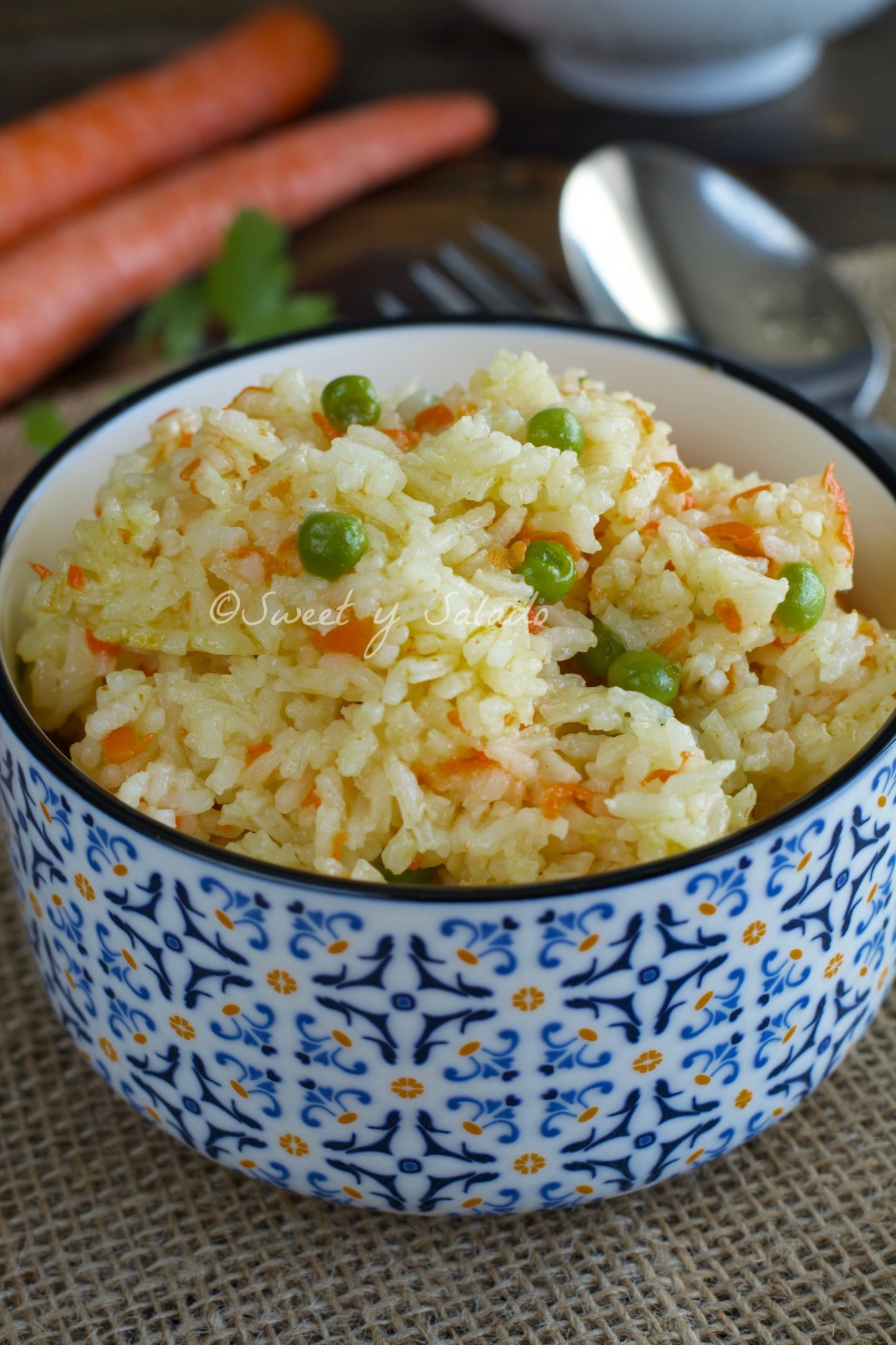 I add the shredded carrot not only for flavor but also because it gives it a very nice color. I also like adding peas for the same reason. And again, feel free to add anything other ingredient such as onion, garlic, cilantro or any kind other of kind of herb you might like.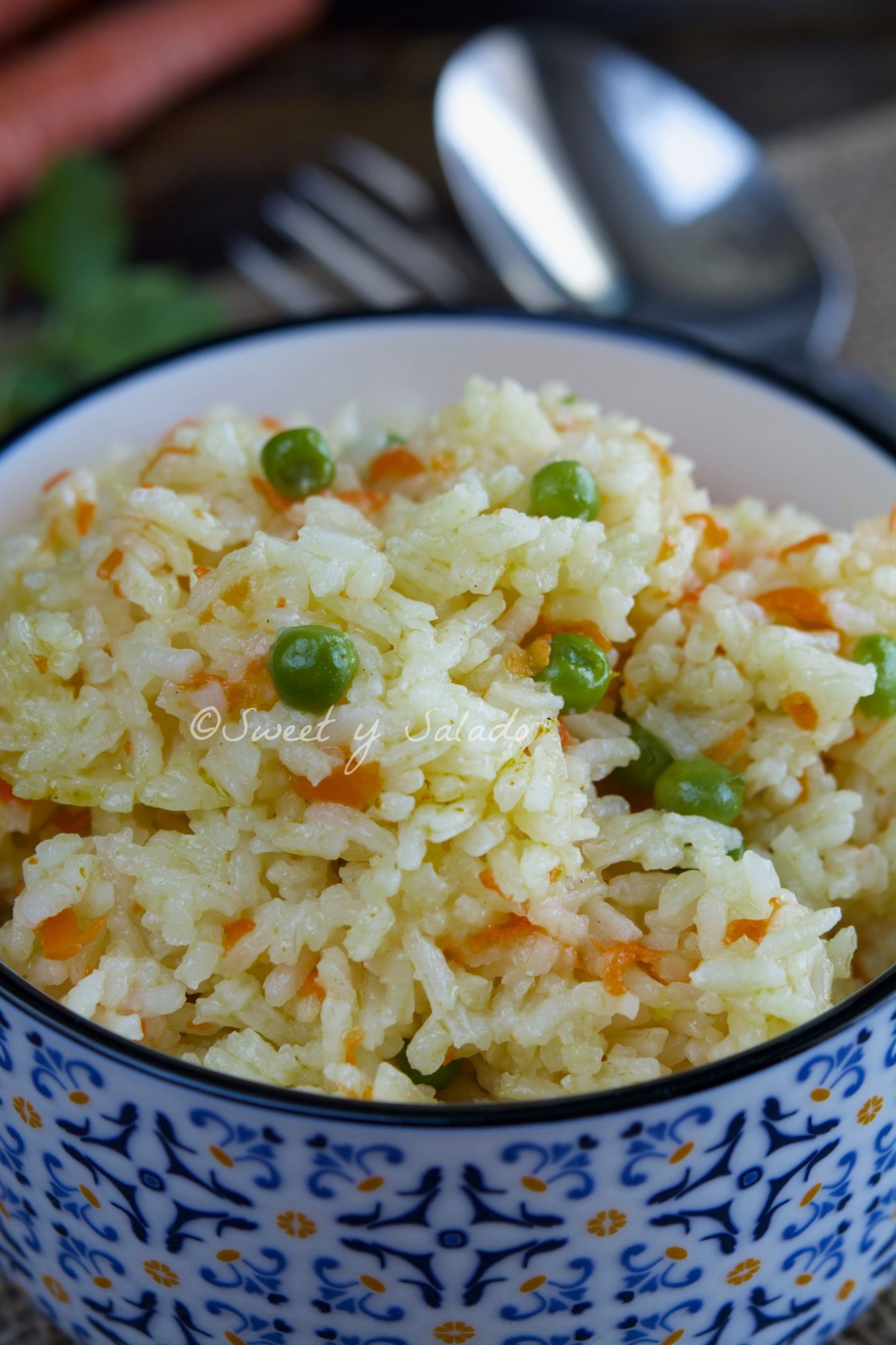 In the video I only use water to make the rice but it comes out delicious when you make it with chicken stock, which I didn't have on hand the day we filmed. Vegetable stock also works really well with this recipe.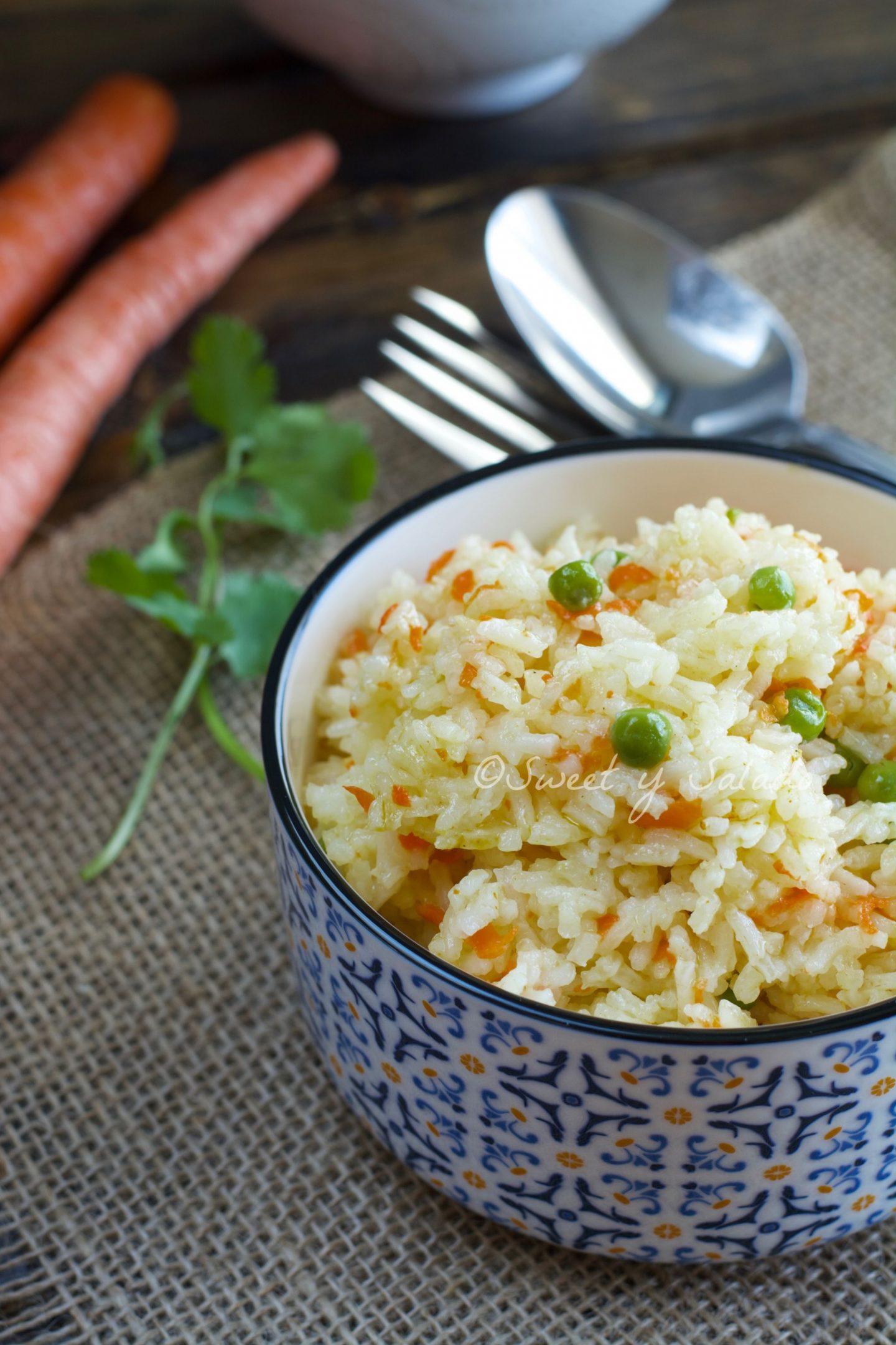 ¡Buen provecho!
Ingredients
1 cup (225 g) long grain white rice
2 cups (480 ml) water, chicken stock or vegetable stock
½-¾ cup (25-37.5 g) shredded carrot
½ cup (75 g) peas
1 tbsp oil
Salt and pepper to taste
Instructions
Place all ingredients in a medium pot. Cover with the lid and bring to a boil over high heat, once it's boiling reduce heat to low and cook for 20-25 minutes or until all the liquid has evaporated and the rice is cooked.
Stir well before serving.
https://sweetysalado.com/en/2019/05/rice-with-peas-carrots.html