This sangria recipe is one of my favorites. I serve it all year round and the best part is that you can add or change any of the ingredients!
Believe it or not, I've been in love with sangria since I was a child. Hear me out. Back then, we used to buy Sangría Señorial, which is a Mexican non-alcoholic soda and I looooved it because it was simply delicious! And yes, if you're wondering, it tastes just like sangria.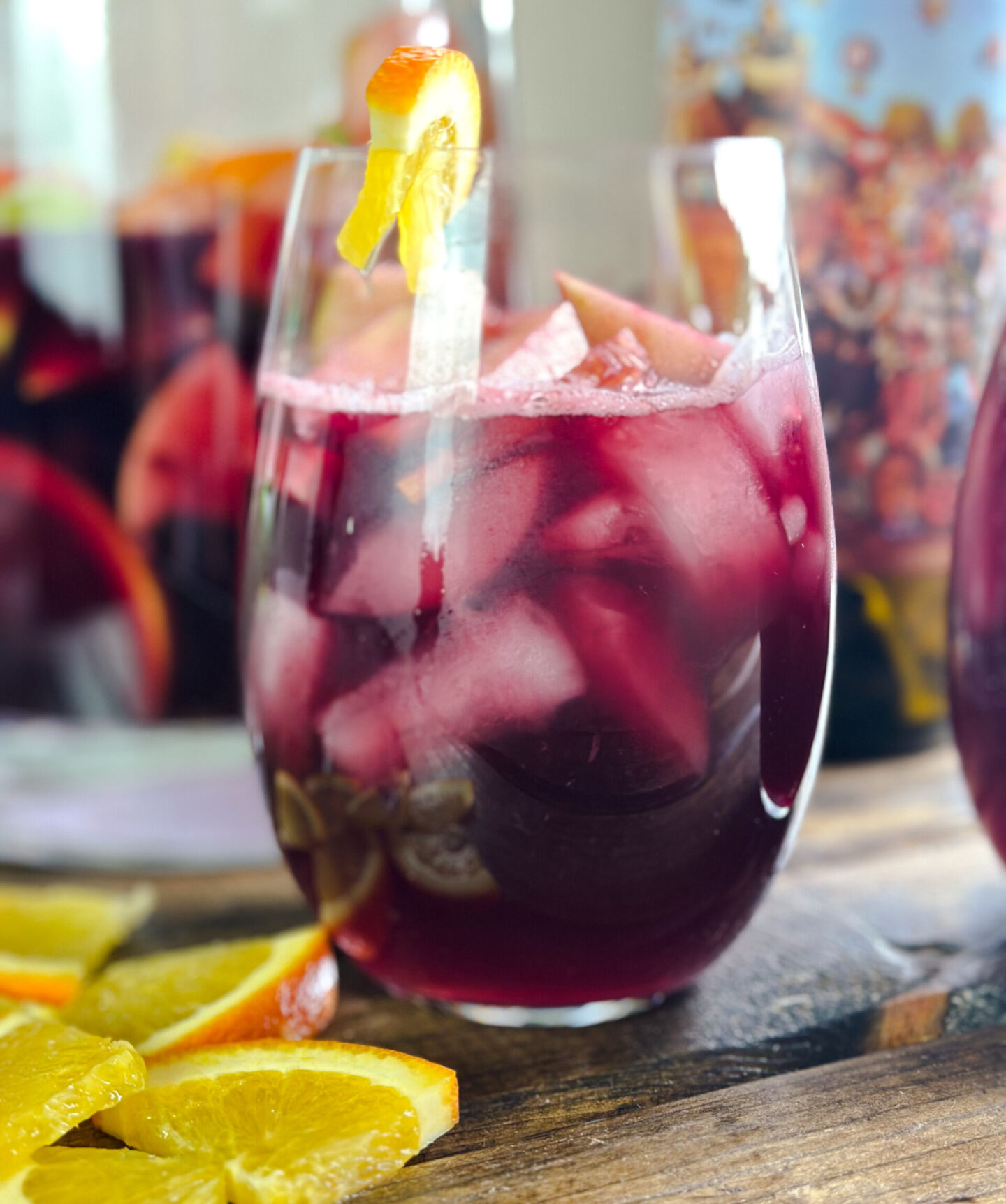 I have seen different blog posts and videos on social media with people advertising their recipe as the "authentic" sangria where they list all these different rules from the sangria regulations that you need to follow in order to make it. You read that right, there is such thing as regulations to make the authentic, and one and only, sangria. But all I have to say is, how boring to follow regulations to make a drink you'll be sharing with friends and family? I have been a blogger for many years, and home cook for a lot longer, and I have always said that rules and regulations are always made to be broken.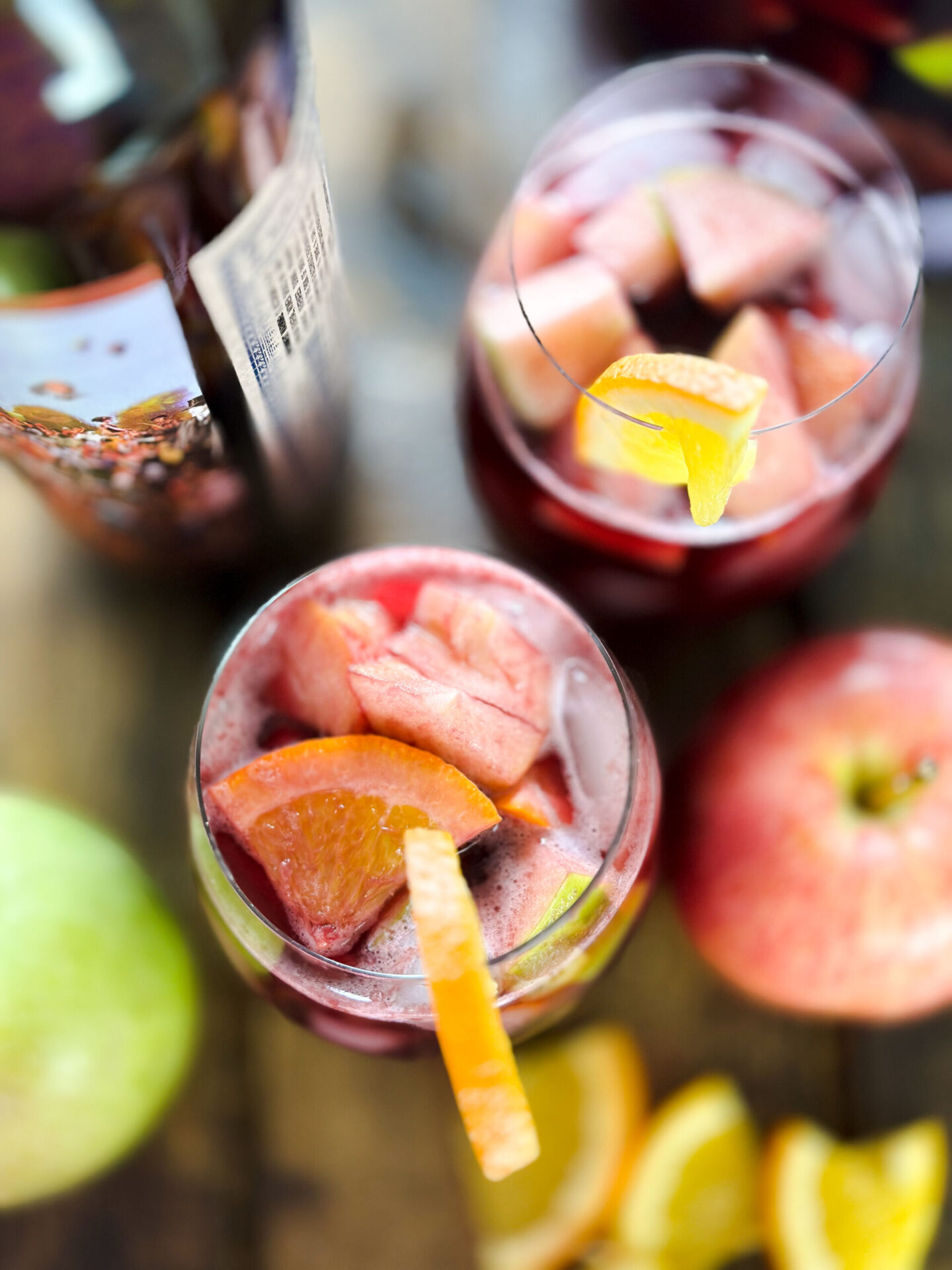 So, with that in mind, this is the list of ingredients that you will need to make my favorite sangria. And feel free to change or substitute any of the ingredients and measurements.
Fruit: Oranges, red and green apples. You can also use lemons, pears, peaches, cherries or berries, to name a few.
Red wine: Use the best red wine you can afford but keep in mind that more expensive doesn't necessarily mean better flavor. Buy a good wine that you will enjoy on its own. I love using cabernet sauvignon or rioja for this recipe.
Brandy: According to the "regulations" adding brandy or any type of liquor other than red wine does not make this drink a sangria. But you already know what I have to say about this. In this case add it or substitute it with cognac or even rum.
Orange juice: This goes really well with the oranges that you add to the sangria and I highly recommend that you use it.
White sugar: The amount can vary depending on your taste and the sweetness of the fruits you'll be using.
Carbonated drink: Use any drink with "bubbles", whether it's sparkling water or flavored sodas like lime or ginger. My all time favorite, Ginger Ale.
Ice: Optional. I love lots of ice in mine and remember to only use it when serving.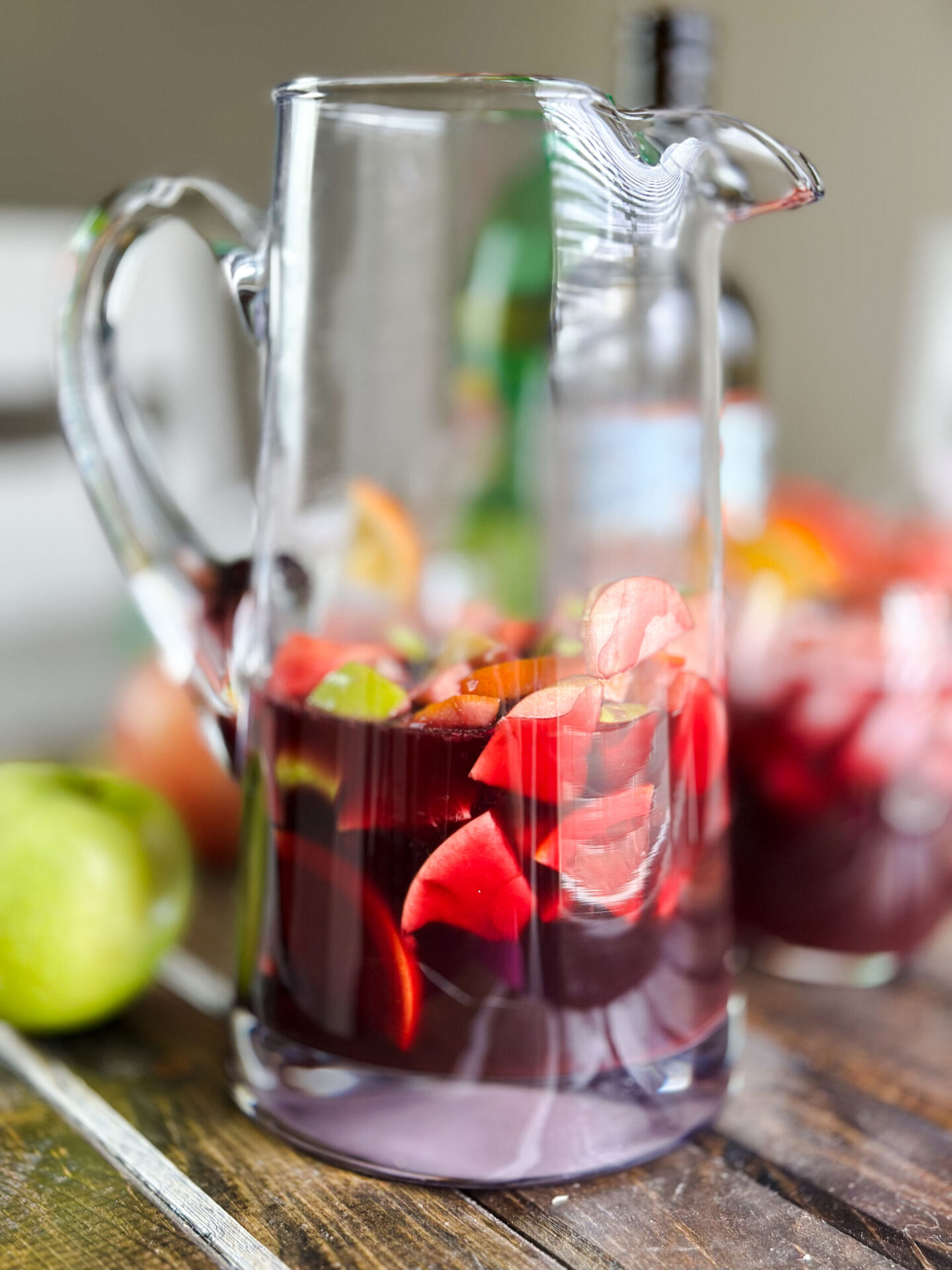 MIXING IT UP:
Cut the oranges into quarters and leave some wedges for serving. Dice the apples into small chucks so they can absorb the flavor better.
In a large pitcher add the cut up fruit and pour in the red wine, brandy, orange juice and sugar and stir it really well. You can now store it in the fridge for a few hours to chill.
To serve, fill each glass with ice and pour in the sangria until it is about ¾ full. Top off with the sparkling water or soda. Add some of the fruit from the sangria and garnish with an orange wedge.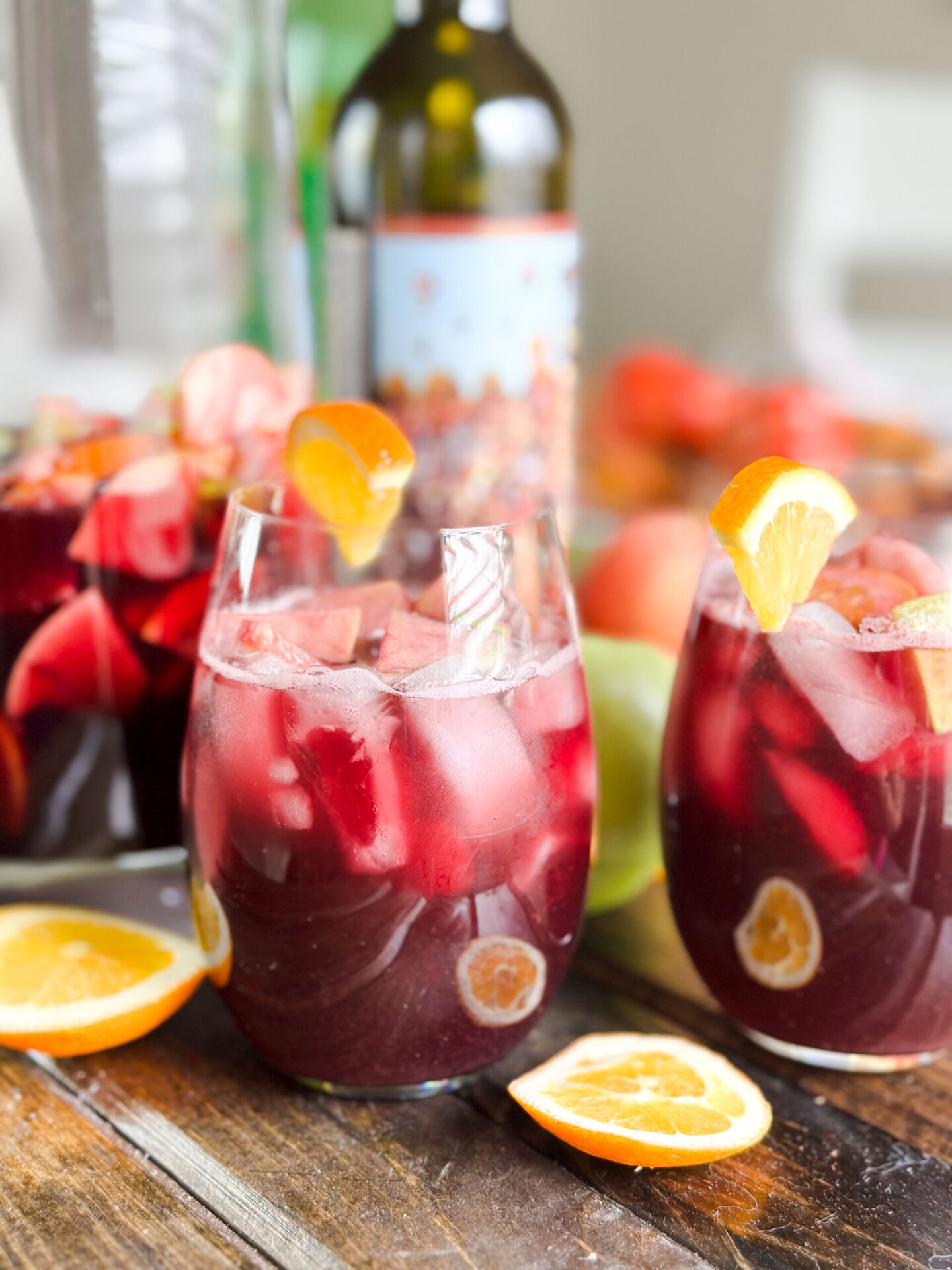 Want more drink ideas? How about this? Refajo, Puerto Rican coquito, or Piña Colada.
¡Buen provecho!
Ingredients
1 medium orange, cut into quarters
1 green apple, diced
1 red apple, diced
1 (750 ml) bottle of red wine
½ cup (118 ml or 4 oz) brandy
½ cup (118 ml or 4 oz) orange juice
⅓ cup (75g) white granulated sugar, or to taste
Sparkling water, lime soda or ginger soda, to taste
Ice
Instructions
Add cut up fruit to a large pitcher or jug.
Pour in the red wine, brandy, orange juice and sugar. Stir well and store in the refrigerator for a few hours.
To serve, fill each glass with ice. Pour in sangria until it's about ¾ cup full. Top off with the sparkling water or soda.
Add some of the fruit from the sangria and garnish each glass with a orange wedge.
Notes
Save some of the orange wedges for garnishing. -- You can also use lemons, berries, cherries, peaches or even pears to make this recipe. -- Do not leave the sangria in the refrigerator for more than a few hours or the fruit will start to taste funky. -- Only add ice right before serving to avoid watering down the sangria.
https://sweetysalado.com/en/2022/12/sangria-2.html